Latest Prison Report Shows Shortcomings At Peterborough Women's Jail
23 January 2018, 07:55 | Updated: 23 January 2018, 07:57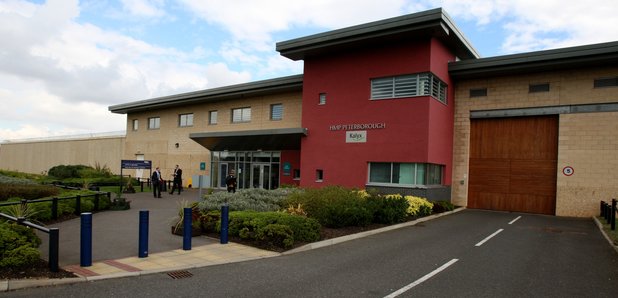 Peterborough Women's Prison has come in for a bashing in its latest inspection.
It was judged as "not sufficiently safe" for prisoners, when Her Majesty's Inspectorate of Prisons visited in September.
Back in 2014, a previous inspection saw the jail rated "reasonably good" - but a few of the same issues were still cropping up three years on.
While violence was relatively low, inmates said they felt intimidated by verbal bullying and antisocial behaviour.
The use of force by staff was "very high" - at more than double what is usually seen in women's prisons - and, as in 2014, inspectors were concerned by the over-use of strip-searching.
HMP Peterborough is the only prison in England and Wales that holds both women and men on a single site.
Peter Clarke, who is the Chief Inspector of Prisons, told Heart: "We had concerns that instability on the male side was affecting the prison's ability to focus sufficiently on the relatively more settled female prison."
Out of 360 women being held at the prison, 65% said that on arrival they felt depressed. More than 25% reported feeling suicidal, and 66% were suffering mental health issues.
In terms of safety, 60% of prisoners said they had felt unsafe at some point - with 28% still feeling this way when inspectors were there.
More women, than in 2014, felt like staff or other prisoners had victimised them.
The report had positives, too. Mr Clarke continued: "Staff and prisoners had a good general awareness of the trauma associated with abuse, rape, domestic violence and human trafficking.
"Over 250 staff had completed Becoming Trauma Informed training, and some prisoners had also participated. There had also been training on human trafficking."
Levels of self-harm were high in the prison but a small number of women accounted for a significant proportion of these incidents.
Michael Spurr, Chief Executive of Her Majesty's Prison & Probation Service, and speaking on behalf of the prison, said:
"Sodexo (who are contracted to run HMP Peterborough) have responded swiftly and positively to the Chief Inspector's report.
"There is a renewed focus on the specific needs of the women, and a dedicated Operational Manager has been appointed to drive safety improvements.
"The positive outcomes for Purposeful Activity and Resettlement demonstrate that high-quality work continues to be delivered at Peterborough.
"We will work closely with Sodexo to ensure the weaknesses identified in the Chief Inspector's report are addressed."