Man Convicted In Child Sex Inquiry
13 April 2015, 16:10 | Updated: 14 April 2015, 05:55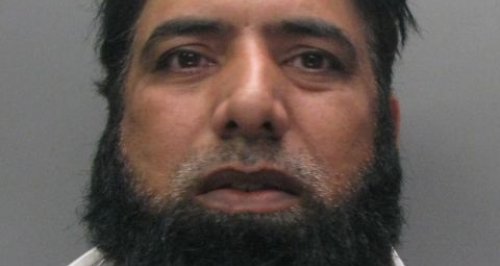 A restaurant boss is facing a lengthy jail sentence after he became the last of a string of men to be convicted of child sex offences on girls in Peterborough.
Married businessman Mohammed Khubaib, 43, originally from Pakistan, had a "persistent and almost predatory interest" in teenage girls, the Old Bailey heard.
He groomed vulnerable under-age girls by giving them money, gifts or cigarettes before plying them with alcohol.
Following a trial at the Old Bailey he was found guilty of forcing a 14-year-old girl to perform a sex act on him and nine counts of trafficking for sexual exploitation involving girls aged from 12 to 15 between November 2010 and January 2013.
His South African friend Manase Motaung, 32, was cleared of raping a 16-year-old and seven trafficking charges, involving six girls.
Khubaib's conviction brings the total number of people to be convicted under Operation Erle to 10, of which five are of Pakistani origin.
He was remanded in custody and warned he faces a long spell behind bars when he is sentenced on May 15.
Judge Peter Rook QC told him: "You have been convicted of a very serious offence of a rape on a young girl... having plied her with vodka.
"You have also been convicted of no less than nine trafficking offences in relation to under-age girls who you were deliberately plying with vodka so that you could take advantage of them, knowing they craved vodka so you could exploit them sexually.
"You must know the only sentence is a custodial sentence - and a long sentence."
The jury was deliberating for less than a day before it reached its verdicts.