More Support For Rail Passengers With Disabilities In Cambridgeshire & Peterborough
19 January 2018, 08:50 | Updated: 19 January 2018, 08:55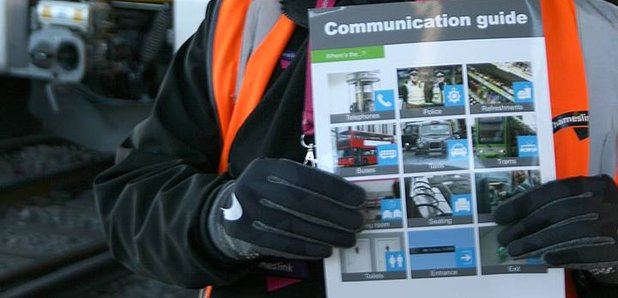 Train passengers in Cambridgeshire and Peterborough, who have mobility or communication difficulties, now have a quick way to get help.
The Travel Support Card, that's being used on Great Northern services, can be shown to rail staff. It will outline the specific needs of the user.
It has a "How You Can Help Me" space, that the passenger fills in, with more room for emergency contacts and journey details.
Regular journeymakers can keep the card to use on every trip; or a new card for each journey can be picked up from any staffed station.
Antony Merlyn led the introduction of the new aid.
He told Heart: "We know that many passengers with hidden disabilities can find the railway to be intimidating.
"This has been designed to make it easier for passengers to communicate with our front line teams, and to enable our staff to tailor assistance to their specific needs."
Fiona Bower has MS, and uses an wheelchair. Her assistance dog also accompanies her.
She said: "I need a ramp, so I'm always looking for somebody to help me. Although I can book assistance, sometimes I just like to travel spontaneously like everybody else!
"The card will give me that confidence to know that I actually have something I can show that says I am somebody who needs help.
"There have been many times when I was so tired on the way home, that I needed such supportive material to ensure I got home safely.
"They give people confidence and peace of mind, and reduce anxiety when words don't come out well."