More University Graduates In Employment Than Ever
24 October 2017, 08:42 | Updated: 24 October 2017, 08:51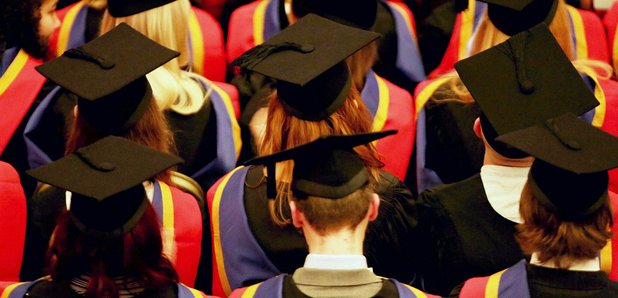 Good news if you're slugging away for your degree at Cambridge or Anglia Ruskin Universities...
The numbers of graduates in work is higher than ever.
Unemployment rates have fallen to 5.3% - making the lowest level since 1989.
Careers firm Prospects, who've presented the stats, say the jobs market for those who've just come out of university is in "robust" shape.
More grads are plumping for careers in nursing, marketing, finance and computing - while engineering, medicine and teaching seem to be a bit of a turn-off.
A spokesperson for Prospects told Heart: "The graduate labour market has held up well despite the economic and political shocks of 2016.
"Employers continue to recruit and need skilled workers, but some graduates are not behaving as they usually do in this kind of climate, they're turning to further study.
"This may be partly attributed to the new postgraduate loans system, but some graduates could also view further study as a safe haven, away from their fears of a Brexit downturn, which has yet to materialise.
"As a consequence, we have fewer graduates entering the jobs market than in the last two years, just when the labour market is robust and skills shortages are more serious than ever."
Last year's graduate unemployment rate was 5.7%.