Mr Peterborough Dies Aged 89
6 December 2018, 20:23 | Updated: 10 December 2018, 07:48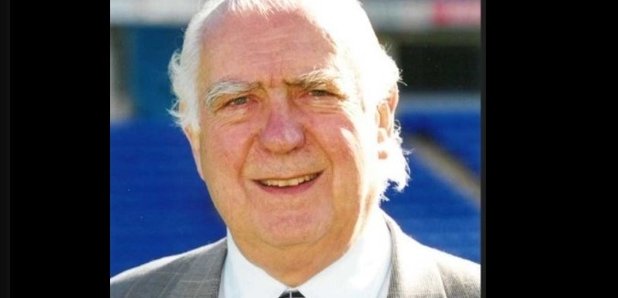 Peterborough United say they're saddened to hear of the death of their former chairman, and founder of Pizza Express Peter Boizot.
Mr Boizot, a serial entrepreneur, opened the first Pizza Express on Wardour Street, Soho, in 1965 and is credited by many with revolutionising the casual-dining experience.

The brand now has more than 500 restaurants worldwide.

Mr Boizot was a former owner of Peterborough United FC, which posted a statement saying:

"Peterborough United Football Club are saddened to learn of the passing of former owner and chairman Peter Boizot at the age of 89.

The Pizza Express founder was a major part of the success in the late 1990s/early 2000s when Posh secured promotion at Wembley in 2000.

Everybody at the football club would like to express our condolences and deepest sympathies to the family at this very sad time."

In 1993 he bought the Great Northern Hotel in Peterborough.

Just last month he was recognised by the Pizza, Pasta and Italian Food Association with an award for his outstanding contribution to the industry.

Mrs Allen said:

"He was a very interesting personality. He was a man of many parts and he did many things. He liked to be thought of as at the centre of his businesses and he had the loyalty of those who worked for him."

Mr Boizot never married and did not have children.

Born in Peterborough in 1929, Mr Boizot was educated at King's School and St Catherine's College, Cambridge.

On his own website, he described himself as "an entrepreneur with a lifelong passion for jazz music, a football club chairman, the captain of a merchant ship, a chorister, jazz club owner, philanthropist, traveller, and much more".

Pizza Express managing director Zoe Bowley said:

"It is with great sadness that we announce that Peter Boizot passed away on 5th December 2018.

In his 89 years, this remarkable entrepreneur achieved an astonishing amount, not just within the dining industry, but across music, sport, and charity as well.

He launched a culinary revolution with the first Pizza Express in 1965, introducing delicious pizza and casual dining to the UK, inspired by his travels in Italy.

His philanthropic work was renowned, raising £2 million for the Venice In Peril fund and he inspired the company to continue this charitable mission.

Peter's spirit and vision to bring great pizza to the UK and beyond, and his passion for good food and good times, will live on. We will miss him dearly."

Ex-Peterborough MP Stewart Jackson has paid tribute to Mr Boizot on social media:

"Peter Boizot was a wonderful ambassador for Peterborough: Cultured, charming, charismatic, community-minded and a fantastic businessman and fine philanthropist. It was a pleasure to have known him. Goodbye Mr Peterborough."

POSH say they'll be a minute's silence ahead of Saturday's League 1 fixture with Oxford United.