New Dean Of Peterborough Announced
1 November 2017, 14:24 | Updated: 1 November 2017, 14:47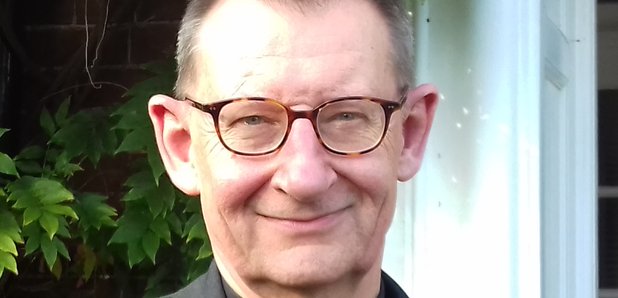 It's been announced the new Dean of Peterborough is the Very Revd Chris Dalliston.
Chris Dalliston is currently holding the post of Dean in Newcastle, where he's been since 2003, but Chris has his roots in the east of England.
He grew up in Norfolk, studied at Cambridge University and served in the Diocese of Chelmsford for the first 12 years of his ministry.
Before going to Newcastle he was Vicar of St Botolph's Church at Boston in Lincolnshire (known locally as 'the Stump'), where he oversaw a growing congregation and the building of a new church and community centre for the daughter church of St Christopher's.
Chris is excited by the challenge that lies ahead at Peterborough:
"I feel deeply privileged to be asked to take on this role. Peterborough is a growing, dynamic city with a great future. At its heart stands this extraordinary Cathedral –without doubt one of the great buildings of England.
There have been some difficult times recently, but there is here a team of people who are determined to rebuild confidence and a growing congregation that is excited about what the future can bring. There is also a wider community who long to see this place, on the threshold of its 900th anniversary, not just as a powerful symbol of Peterborough's illustrious past, but as an active participant in helping to shape its future.
I will do all I can, working with the Bishop and my colleagues, to help fulfil this vision and shape the ministry of the Cathedral to be a sign of God's amazing love, grace and presence in the city, the diocese and the region".
The Bishop of Peterborough, the Right Revd Donald Allister, welcomed the news:
"I am delighted that Chris Dalliston will be joining us as Dean. His ministry at Newcastle Cathedral has been very impressive. I am confident that he will bring much-needed gifts and perspective to our Cathedral and Diocese. I look forward to welcoming Chris and working with him."
Chris will be installed as Dean of Peterborough on Saturday 20th January 2018, at the 3.30pm service of Evensong.
He succeeds the Very Revd Charles Taylor who retired from Peterborough Cathedral in October 2016.
Chris is married to Michelle and has four adult children, Alex, Tom, Georgie, and Bella. Michelle is also ordained and currently serves as Team Rector in north Newcastle, where she will continue for the time being.
Chris lists poetry and music (especially jazz, folk and opera) among his interests. He and Michelle love Italy and all things Italian. He is a keen follower of Formula 1 and a (very) long suffering supporter of Norwich City FC.