New Busway For Cambridgeshire?
12 October 2018, 15:44 | Updated: 16 October 2018, 09:27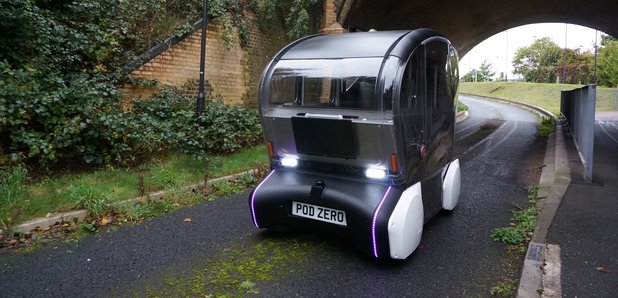 Plans for a new "public transport route" to bust the queues on the A1307 have taken another step forward.
The board of the Greater Cambridgeshire Partnership have agreed to proposals for a separate so-called Mass rapid transit route away from the main road between Cambridge and Haverhill.

Although it's not confirmed yet - that route - possibly a guided busway would THEN in future form part of a driver-less transit metro being developed by the Mayor of the Cambridgeshire and Peterborough Combined Authority.

A business case will be submitted in a year's time.

*****

READ MORE:-

The Greater Cambridgeshire Partnership say proposals for a new off-road public transport route to tackle congestion and provide more reliable journeys between Cambridge and Haverhill have taken a step closer.

After a package of 'quick wins' (phase one) to improve road safety, walking, cycling and bus journeys along the A1307 by 2020 was approved by the Executive Board in July.... last night (Thursday 11th Oct), the Board agreed to adopt plans for a new segregated mass rapid transit route from the Cambridge Biomedical Campus to a new park-and-ride site near the A11 for phase two of the Cambridge South East Transport Study project.

The rapid mass transit route could form part of the Cambridge Autonomous Metro scheme being developed by the Mayor and Combined Authority.

Officers will now develop detailed proposals for the scheme including detailed route alignments, environmental impact mitigation, and a specific location for the park and ride for further public consultation in 2019.

Landscaping and ecological design proposals to enhance the area will be considered, including the possibility of a linear park along parts of the route, will also be drawn up.

The detailed proposals and business case will be brought back to the Joint Assembly and Executive Board in autumn 2019.
Pic: Could Guided Buses use the new route? Maybe the Guided Pods which were tested in Oct 2017?