New Route From Cambridge Airport To Sweden
17 February 2015, 15:41 | Updated: 17 February 2015, 16:52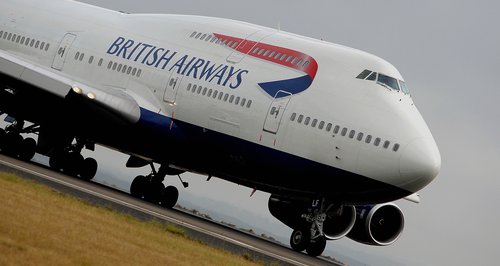 Cambridge Airport has announced new flights from the airport to Gothernburg in Sweden will be starting next month.
SUN-AIR, which is part of BA, will be launching the new service everyday from Monday to Thursday from Monday 2nd March.
The route has been set up in conjunction with Anglo-Swedish pharmaceutical company AstraZeneca, which will be taking seats on each flight to connect staff from its new global headquarters in Cambridge with those based in its other key European hub of Gothenburg.
SUN-AIR, based in Scandinavia, has operated regional routes for British Airways since 1996 and will be flying under the British Airways brand.
Kristian Tvergaard, the Commercial Director at SUN-AIR said: "We've worked closely with Cambridge - its major businesses and the airport - to bring this niche but valuable market opportunity to life.
"We very much look forward to establishing ourselves in Cambridge, the East of England and servicing valuable business customers in both Sweden and the UK with our excellent in-flight hospitality."
Since 2010, according to international data published by Visit Britain, Cambridge has become the 4th highest volume market for visitors from Sweden to regional English cities, while for international business travellers it demonstrates the 3rd highest volume of Swedish inbound visitors.
David Surley, Head of Business & Route Development at Cambridge International Airport, commented: "We are delighted with the news from SUN-AIR. Scandinavia is a most compelling origin and destination market for Cambridge, with strong demand for both tourism and business travel; many companies in this region enjoy excellent trade relations with the Swedish. In fact, this new service by SUN-AIR will connect our region with, statistically, one of the most important international economies.
"We are delighted to see Gothenburg become our first Scandinavian destination, it will certainly support major business operations here and continue to stimulate important inbound tourism."
Flight BA8235 will depart Cambridge at 07:00 each morning and arrive 10:00 at Gothenburg's Landvetter International Airport. Flight BA8236 from Gothenburg will depart at 18:00 each evening, arriving in Cambridge at 19:00, Monday to Thursday. It will be serviced by fast and comfortable 32-seat Dornier 328 regional jets.