New Year Honours in Cambridgeshire
29 December 2017, 22:30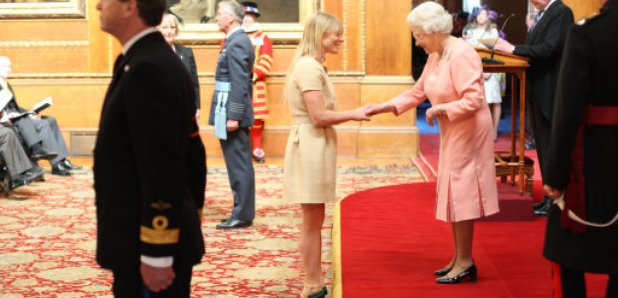 Cambridgeshire has brought home 10 awards in the New Year Honours list.
They include a British Empire Medal (BEM), which is awarded for a 'hands-on' service to the local community. This could be a long-term charitable or voluntary activity, or innovative work of a relatively short duration (3 to 4 years) that has made a significant difference.
Those awarded OBEs have been recognised for having a major local role in any activity, including work which has made them known nationally in their chosen area.
And those given MBEs have been rewarded for an outstanding achievement or service to the community which will have had a long-term, significant impact.
The full list of those honoured in Cambridgeshire is as follows:
BEM
Lisa Turner. For services to the community in the Four Churches Benifice, South Cambridgeshire. (Royston)
KNIGHTS BACHELOR
KB - ORDER OF ST MICHAEL AND ST GEORGE
GBE: Sir David Peters. For services to the Advancement of Medical Science. (Cambridgeshire)
MBE
Anita Rosina Grodkiewicz. Manager, the Rosmini Centre. For services to the community in Wisbech. (Outwell)
Richard Morris. Formerly senior head of service, Children and Family Courts Advisory and Support Service. For services to Children in England. (Huntingdon)
Ronald Knight. Co-Founder, Knight Farm Machinery Limited and Harvesting Machinery Historian. For services to Agricultural Engineering Entrepreneurship and Charitable Fundraising. (Stamford)
OBE
Dr Tina Barsby. Chief executive and director, National Institute of Agricultural Botany. For services to UK Agricultural Science and Biotechnology. (Stretham)
Katharine Carruthers. Director, UCL Institute of Education, Confucius Institute for Schools. For services to Education. (Histon)
Suranga Chandratillake FREng. General Partner, Balderton Capital. For services to Engineering and Technology. (Cambridgeshire)
Professor Ian Goodyer. Professor of Child and Adolescent Psychiatry, University of Cambridge. For services to Psychiatry Research. (Oakington)
Kim Taylor. Headteacher, Spring Common Academy. For services to Education. (Ely)