OFO Bikes Launch Officially In Cambridge
24 August 2017, 08:48 | Updated: 24 August 2017, 09:39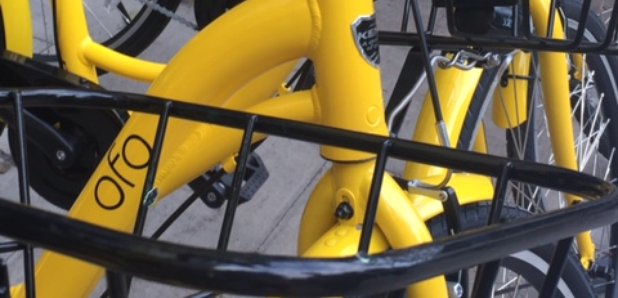 A new network of shared cycles, similar to the Boris Bikes in London, is all-go in Cambridge.
OFO doesn't have a docking system, though, and works via an app on your SmartPhone.
Trials have been going on in the bike-loving city since April, with up to 50 bikes available for use.
Now it's launched officially, this number's going up to 150, with a hundred more being introduced at a later date.
Once you've downloaded the app, and registered your payment details, you can pick up and drop off an OFO bike at any designated point.
Handfuls of people tried out the bright yellow cycles this week, meeting outside the Espresso Library cycling cafe on East Road.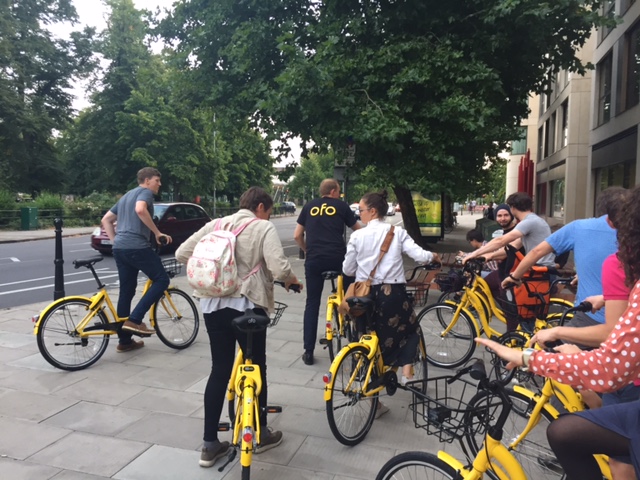 One woman commented: "The bike looks nice; it was easy to ride, easy to adjust, and it has a basket for your things.
"The more we can share stuff, rather than own it, I'll all up for that."
OFO bikes even have their own dynamo-powered lights, so you don't need to remember to switch them on and off.
Sam is an experienced cyclist, who commutes 20 miles a day to work in Bar Hill and back.
He told Heart: "The bike was clunky - but as a tool for going short distances through the city, it does a good job.
"My own bike is very different, though, so I don't know if I'd use OFO much. If friends were visiting, it's probably something I'd get them to try."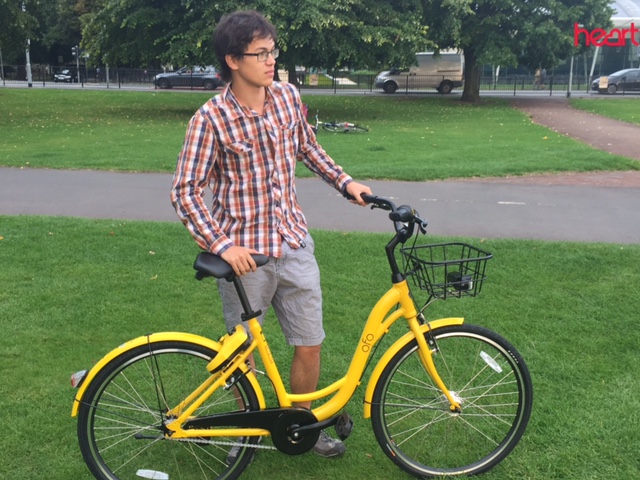 People liked the low cost of the service - at £1 an hour, it's a cheap alternative to getting around the city.
Because there's no docking system, though, there's a risk of bikes being dumped where they shouldn't be.
There have already been reports of OFOs turning up in hedge bottoms, or causing obstructions where they've been abandoned.
Joe Seal-Driver, who's the Head of OFO's UK operations, affirmed: "You will get instances of bikes not being parked appropriately.
"But we have the means to go back to previous customers and educate them about how they should leave them after use.
"If they continue to ignore this, we can ban them from using the service."
Hear our report here: http://bit.ly/2w6cGee