OFO Enjoys Successful Nine Months In Cambridge
5 January 2018, 08:30 | Updated: 5 January 2018, 17:48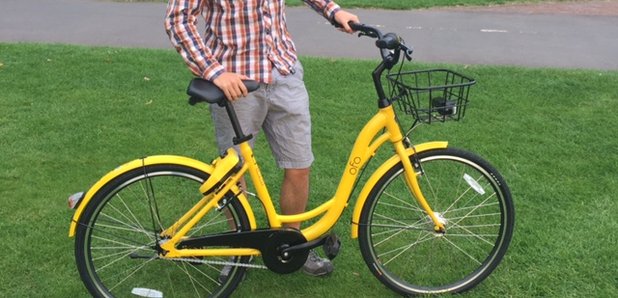 It's been three-quarters of a year since the distinctive OFO bikes were first seen in Cambridge!
In that time, the dockless bike-share system has grown its fleet to 500.
The bikes are unlocked by a SmartPhone app, and cost 50p per half-hour.
Operations Manager James Timmins told Heart about the measures they've had to bring in to stop us taking them too far out of the city!
He said: "It's called a geofence, and sets the boundary when you use the app.
"At first, we were finding our OFO bikes as far away as Over!
"Now, you'll get a message when you've gone outside the boundary - and you'll have 12 hours to bring the bike back.
"If you don't, you'll get penalty points on the app. It's quite obvious, when you open the app, where you can and can't go."
A build-up of points - that can also be accrued by leaving the OFO bike in an unsafe or antisocial place, abandoning or damaging it - could see users blocked from using the app.
The furthest they tend to go these days is Oakington or Milton.
You can also leave an OFO bike in Fulbourn and Cherry Hinton.
James added: "We picked Cambridge to trial OFO because of its pure love of cycling.
"We thought - if it works here, it can work anywhere."