Papworth Hospital Thanks US Invictus Games Champion For Gold Medal
13 May 2016, 07:15 | Updated: 13 May 2016, 07:31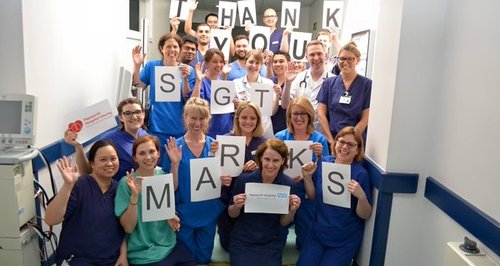 An American Invictus Games Champion has admitted she "cried like a baby" when Papworth Hospital thanked her for donating her gold medal to them.
Sergeant Elizabeth Marks was treated my medics from there after she collapsed from a serious lung condition two years ago.
Prince Harry presented the US solider with one of four golds she won for swimming earlier this week, but she asked him to take the medal back to the UK as a thank you to Papworth.
She said medics saved her life, and she can't thank them enough.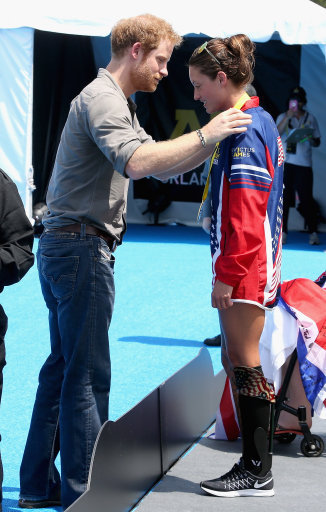 The combat medic, who suffered a serious hip injury which has left her with no sensation in her left leg, was interviewed during the closing ceremony.
She said: "I was able to see a Twitter picture from the hospital thanking me, and I cried like a baby.'"
Claire Tripp, the Interim Chief Executive at Papworth said: "We are delighted to hear that Elizabeth has won a gold medal at the Invictus games following her treatment at Papworth Hospital.
"Our staff pride themselves on offering the very highest standard of patient care and we are all delighted to hear of Elizabeth's extraordinary achievement.
"We wish Elizabeth the very best and would very much like to meet with her so we can thank her personally."
Medical Director Dr Roger Hall added: "The team here at Papworth are extremely proud to hear that Elizabeth has asked to donate her medal to Papworth, this is extremely generous and unexpected.
"Our pioneering and innovating ethos allows us to offer some of the UK's most advanced treatment for heart and lung disease and this news will mean a lot to all the staff at Papworth who work tirelessly to provide the very best care possible to our patients.
"Elizabeth's fantastic achievement is a good example of how modern medicine can support all of us to not only lead a normal life, following life-threatening conditions, but go on to achieve truly amazing accomplishments."