Patients Move Into New Thorpe Hall Hospice
8 July 2015, 08:10 | Updated: 8 July 2015, 08:23
Patients move into the brand new Thorpe Hall Hospice.
Around two years ago, Her Royal Highness The Duchess of Gloucester launched the Thorpe Hall Capital Appeal to fund the building of a new state-of-the-art hospice building at Thorpe Hall in Peterborough.
Now the final lick of paint is on the walls, the gardens are planted and the first patients are moving in.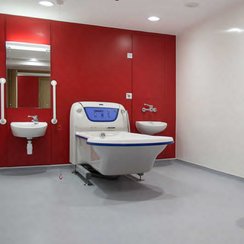 After more than two decades of staff having to work around the limitations of a 17th century mansion house, the building will enable them to deliver the care which Thorpe Hall is renowned for, more efficiently.
Ward nurse Fern Dettmer said, "It's like Christmas!
"It's sad to move from the building we're in because it holds a lot of history, but we're still attached to it, it's still part of us and we'll still be using it for offices.
"That's helped staff with the move.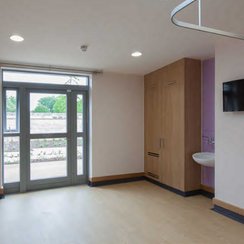 "All the new rooms are single, and all have en-suites.
"Their medication can now be in their own rooms. And all the doors open to the outside, and can fit a bed out."
Patients and their families will have a modern, inviting environment with accessible gardens and the privacy of en suite shower rooms.

It's taken around one year to build, and has cost £6 million.