Perkins Great Eastern Run Secured Until 2018
8 March 2016, 07:15 | Updated: 8 March 2016, 07:38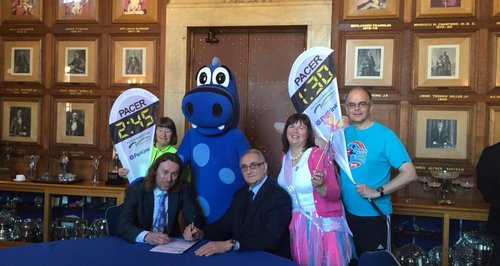 A deal has been signed to continue the Perkins Great Eastern Run in Peterborough for at least another three years.
The half marathon, which now attracts more than 5,000 entrants and over 1,000 fun runners, was resurrected in 2006 by principal sponsor Perkins Engines Company Limited and race organisers Peterborough City Council.
Perkins has now pledged its support for another three years.
Councillor Lucia Serluca, cabinet member for city centre management, culture and tourism at Peterborough City Council said: "The Perkins Great Eastern Run is an important event for Peterborough. Not only is it a great opportunity to bring people together from all over the city and its villages, but it also showcases our city to people who travel even further to take part.
"We have a lot to be proud of in Peterborough and the success of this event really demonstrates that. Growing every year, it is a real highlight on the calendar for runners and spectators alike."
You can register for the half marathon and the Anna's Hope fun run here.