Peterborough - £100,000 For Better Buses
6 October 2016, 06:00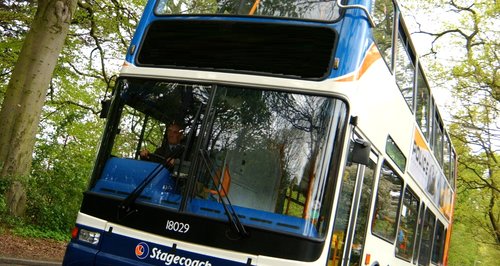 Peterborough City council say they're investing some £100,000 into improving local bus services.
The money is designed to allow people to spend longer in the city and have better access to places of work and the leisure attractions in Fengate.
Peterborough Council say:
"Stagecoach runs a number of bus services across the city which are commercially viable. The city council fully subsidises some services that are less viable due to lower usage, to ensure residents have good access to public transport.
This additional investment will further subsidise the existing 20, 21 and 22 services. The changes being introduced from this Monday (3 October 2016) are as follows:
* Bus 20 (Stanground-Oakdale Avenue-Hampton-Orton) will become service 60. Will include a later final journey from Queensgate after 5pm to allow people to spend longer in the city centre. Currently the last journey is before 3pm.
* Bus 21 (Fengate-Showcase Cinema-Newark Avenue Sainsbury's/Newark Avenue-Garton End Road) will become Services 61 and 63.
* Bus 61 will include the section of the old service 21 that serves the Fengate area. This includes some earlier journeys to link with the existing bus network and provides better access for people working in the Fengate area. It also includes some later journeys to enable access to the Showcase Cinema and greyhound stadium.
* Bus 63 will serve the Garton End Road and Keys Park section of the old Service 21. This service allows passengers to spend longer in the city centre than the previous service.
* Bus 22 (Fulbridge Road-Werrington-rural areas) will become the new service 62. This service will be re-timed and will include a slight variation to the route in the Gunthorpe area to link with Werrington.
There will also be a later evening service from the city centre to the rural areas."