Peterborough Diwali Festival 2016: Bigger Than Ever Before
27 April 2016, 07:10 | Updated: 27 April 2016, 07:17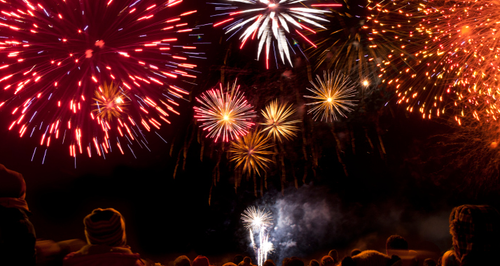 The organisers of the Diwali Festival in Peterborough say they want to make this year's event extra special and memorable.
The festival of lights is marked across the world each autumn with firework displays, prayers, food and celebratory events.
In Peterborough, Indian, Nepali and Sri Lankan communities have come together in celebration in Cathedral Square for the last three years.
This year's festival takes place on Saturday 22 October, and the Peterborough Diwali committee have set up a crowdfunding appeal to make this year bigger and brighter.
They are hoping to raise £5,500.
Mr Ratilal Joshi, chair of the Peterborough Diwali Festival Committee, said: "The festival is seen by thousands of people in Cathedral Square each year.
"The festival celebrates new beginnings and the triumph of good over evil and light over darkness.
"This year we would like to do something extra special in Cathedral Square. To do this we will need the help of festival supporters and the Peterborough public.
"Any financial support to the crowdfunding you can give, however large or small, will be greatly appreciated and help to make Diwali celebrations more memorable and striking in the years to come."
Last year's festival was opened by the Mayor of Peterborough Councillor John Peach, North West Cambridgeshire MP Shailesh Vara and Peterborough MP Stewart Jackson.
To find out more and to donate to the crowdfunding appeal click here.