Peterborough: Free Collection Of Bulky Waste
22 September 2017, 15:21 | Updated: 22 September 2017, 15:23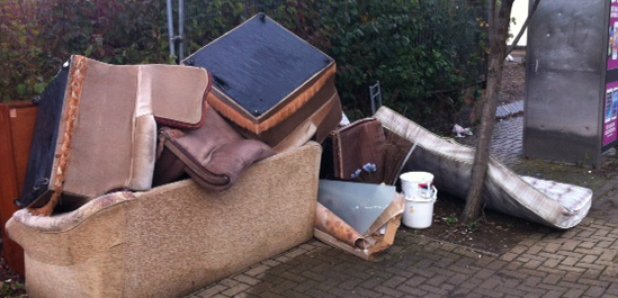 Residents in Peterborough are being told - you'll be able to CHUCK-out large items of rubbish and get them collected for FREE.
The 3-month trial will begin later this autumn and during this period every home will be entitled to one free residential bulky waste collection of up to ten items free of charge.
It's being launched in direct response to public concern about fly-tipping around the city.
Peterborough City Council say households will be able to book a collection to be picked up by the council and disposed of to prevent it from becoming an eyesore on our streets.
Fly-tipping is a particular bug bear of mine, as it immediately detracts from the positive look and feel of an area, as well as causing a potential fire risk for nearby residents.
Running alongside the trial will be a scheme where households can take additional waste to large freighter lorries positioned at different sites around the city.
These collections will be advertised locally and I hope that both initiatives will have a positive impact in keeping our streets clean and improving the environment of the areas in which we live.