Peterborough Hydrotherapy Pool Users Relieved To See It Open Again
17 January 2018, 09:26 | Updated: 17 January 2018, 09:45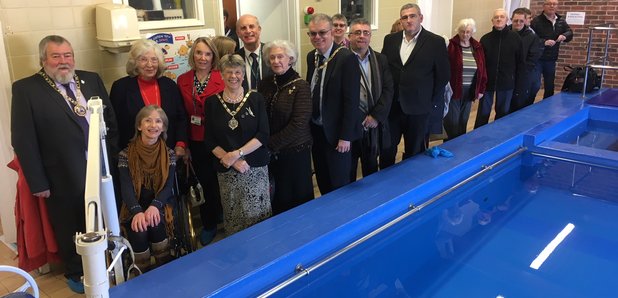 Peterborough's hydrotherapy pool has officially been re-opened after nearly a year of repairs.
The pool, on Dogsthorpe Road, sprang an inconvenient leak last March, and has had to be closed since then.
Lynn Staples was a regular user before the closure, and went along for the official re-opening.
She told Heart she can't wait to be back in the water.
Lynn said: "I was born without my knees. I still remain independent, and use a wheelchair.
"But in the house, I can manage to use a walker instead. It's all down to having hydrotherapy."
For Sue Moore, hydrotherapy has been vital to her daily life as well.
She added: "I have arthritis, and an elbow that needs replacing.
"It really helps me to have hydrotherapy, and it's great to see the huge amount of support there is for it."
Peterborough City Council says a new water therapy pool is due to open in two years' time, near Heltwate School in North Bretton.