Peterborough Man Takes More Help Than Ever To London On Christmas Day
23 December 2017, 07:48 | Updated: 23 December 2017, 08:02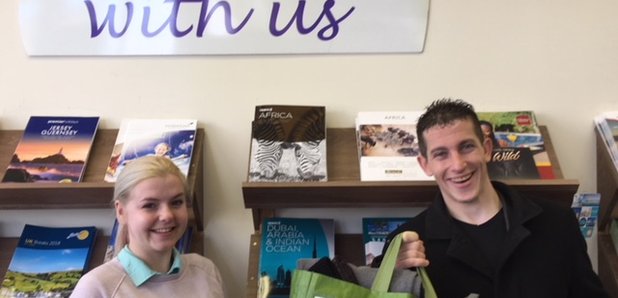 He started out as a one-man mission to do some good - now he doesn't know what to do with all his helpers!
Ross Staples, from Peterborough, is gearing up for his fifth Christmas Day convoy to London, with supplies for homeless people and charity Crisis UK, and gifts for sick children on the wards of Great Ormond Street Hospital.
The 32-year-old told Heart there were more donations than ever this year, as he's been able to set up lots of collection points.
These have been prevalent at Vodafone stores, Sainsburys, and travel agents Holiday With Us - across Cambridge, March, Spalding, Wisbech and Milton Keynes.
Ross added: "It just astonishes me every single time. All the support I've had from people I've never even met is really overwhelming.
"People are really going above and beyond this year. Someone's been building portable shelves to go inside the vans we'll take to London just so we can organise things.
"For the first time, we'll have a hot water urn so we'll be handing out cups of tea and coffee, Pot Noodles and Cup-A-Soups to our homeless guys as well."
Any supplies not given out to people on the streets will go to huge homeless charity Crisis UK.
Ross (pictured, along with staff from Holiday With Us in March) re-capped for us why he started Not Forgotten.
He said: "In 2013, I had a bit of bad news and didn't want to socialise with family at Christmas time.
"I don't mean it at all in a mean way; I just wasn't in the frame of mind. But I had this thought that I'd like to give something back to those in more need, and it went from there."
Last year, Ross and his crew weren't able to get directly onto the wards at Great Ormond Street Hospital - where they go after they've dropped off supplies at Crisis UK - to deliver presents for poorly children.
He's told us this year, he's hoping to dress as Spiderman and give out the gifts himself.
We hope he gets his wish!