Man From Peterborough Jailed For People Trafficking
22 April 2016, 07:27 | Updated: 22 April 2016, 07:41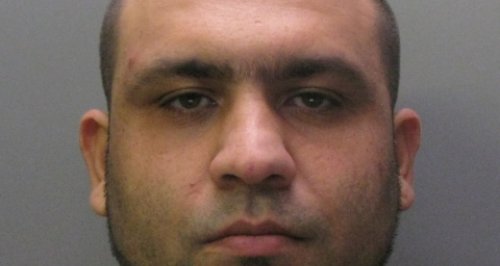 A man from Peterborough who trafficked eight people into the UK from Slovakia has been jailed for nearly seven years.
30 year old David Lakatos, a Slovakian national living between the UK and Slovakia, targeted vulnerable and homeless between 2010 and 2015.
Each of them were recruited at a railway station in Slovakia, where they were were living rough because of personal tragedy, debt and alcohol issues.
Lakatos then used them for exploitation, housing them in a garage beside his house and getting them to work in poor conditions without clothes, heating or running water.
One of Lakatos' victims was paid £1 an hour.
They were told they could not leave the house, and were threatened with violence if they tried.
Lakatos, of Ratcliffe Street, was arrested in December last year after police found him hiding under a duvet at his home.
Earlier this week, he pleaded guilty to one charge of conspiracy to facilitate the entry into the UK for the purpose of exploitation, two charges of battery and two charges of fraud. He denied 12 other charges which will lay on file.
Laktos was sentenced to six years in prison for trafficking, four months each to run concurrently for the two battery charges, eight months for fraud to run consecutively, and a further one month to run consecutively for contempt of court, bring his total sentence to six years and nine months in prison.
His mum, Maria Lakatosova, pleaded guilty to benefits fraud whereby she claimed benefits under the name of one of her son's victims.
The 51 year old, of Highbury Street in Peterborough, was sentenced to six months in prison.