Peterborough Man's Hurricane Relief Effort After Irma Devastates Barbuda
14 September 2017, 07:52 | Updated: 14 September 2017, 10:47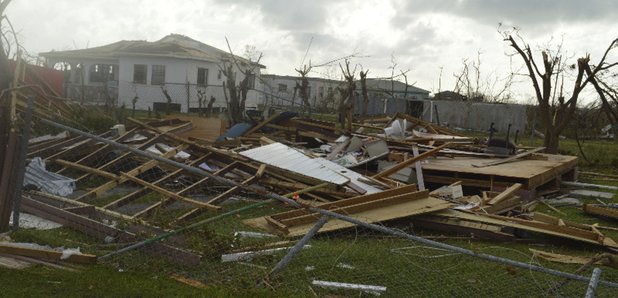 A man from Peterborough, who lives part-time in the Caribbean, has told Heart he's heartbroken by the devastation Hurricane Irma has wreaked.
Bob Bailey, who's chairman of the Antigua Sailability Group that helps disabled people on the island, said it was the damage inflicted on nearby Barbuda that had got to him most.
Choked with emotion, Bob told our reporter: "The island has been declared inhabitable. Practically every resident has been moved to Antigua.
"The story that's taken my heart is that of a lady sitting huddled in the corner of her house, cuddling a child.
"In the fury of the storm, the roof went off and the windows blew in.
"The house disintegrated around them. Can you imagine?"
Bob's said the island, that forms part of the country Antigua and Barbuda, doesn't have the resources to be able to rebuild itself.
So, along with friend Cliff Walker MBE, he's set up the Antigua and Barbuda Hurricane Disaster Fund.
The pair will be heading out to Barbuda in a little over three weeks' time, to see for themselves what needs doing, and how the community of 2000+ now-homeless people can be best helped.
A fundraising night's being held at the Black Horse, Elton on Wednesday, 20 September - with a Caribbean theme.
Bob says every penny raised will go towards the cause; and also says the High Commissioner of Antigua and Barbuda is due to attend.
If you want to get involved, contact Bob Bailey on 01733 230308, or Cliff Walker MBE on 01733 242748.