Peterborough: New Advice From Whirlpool
22 February 2017, 17:26 | Updated: 22 February 2017, 17:31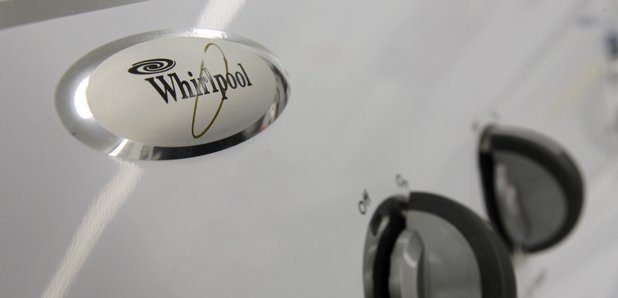 Whirlpool, which is based in Peterborough - has upgraded its warning to consumers with faulty Hotpoint, Indesit and Creda dryers to unplug the potentially dangerous machines until they have been repaired.
Whirlpool updated the advice on its website after receiving enforcement notices from Peterborough Trading Standards (PTS), which has been dealing with the alert involving a reported 5.3 million dryers as Whirlpool's UK head office is in Peterborough.
The move follows consumer group Which? formally requesting a judicial review of PTS in December over its handling of the alert.
Fire chiefs warned in October that owners of the faulty dryers must stop using them immediately, after one of the machines was found to be the cause of a huge blaze in an 18-storey tower block in Shepherd's Bush in London.
London Fire Brigade said they believed a faulty Indesit dryer was the cause of the August 19 blaze, following a ``painstaking'' investigation.
However Whirlpool did not issue a product recall and stuck to urging those who own one of the affected dryers to register for a free modification, advising that the machines were safe to use providing they were not left unattended.
Various dryers made by Hotpoint, Indesit and Creda between April 2004 and September 2015 are subject to a safety notice about the fire risk, which is caused by excess fluff coming into contact with the heating element.
The Whirlpool website now says:
"Trading standards confirmed, following an internal review by independent experts, that the modification programme remains the most effective way of resolving this issue.
As a result, we will continue with our efforts to provide consumers with a free of charge modification as quickly as possible. The modification programme will continue.
Trading standards have also notified us that updated usage advice should be communicated to affected consumers
If your tumble dryer is affected by this issue then you should unplug it and do not use it until the modification has taken place."
The company said in a statement:
"Trading standards have now notified us that updated usage advice should be communicated to consumers and we are implementing this.
Trading standards have confirmed that our actions to date in this campaign have been undertaken diligently and responsibly."
Alex Neill, Which? managing director of home and legal services, said:
"Following our long-running campaign and our recent application for judicial review, Peterborough Trading Standards has finally taken enforcement action against Whirlpool for the ongoing tumble dryer safety issue.
Fundamentally, we now believe a full recall is necessary and the Government must urgently address the issues with the product safety system as it shouldn't require the threat of judicial review to ensure that consumers are protected from dangerous products.
Despite updating the safety notice on its websites, Whirlpool still needs to do a lot more.
Our advice is to go straight to Whirlpool to demand your machine is fixed, but also try speaking to the retailer you bought it from."
The charity Electrical Safety First said:
"We welcome Whirlpool's updated advice to consumers, although we would like to have seen this advice issued sooner. Since this safety notice was issued in November 2015, we have emphasised the importance of not using an affected machine due to the fire risk.
Now, we would like to see more visible communication to reach out to those consumers who have yet to respond to the notice.
Even with media coverage of devastating fires caused by these appliances, only 1.5 million affected customers have registered the fault which means many more people are still at risk."