Peterborough - Public Say On Budget 2017-18
6 February 2017, 12:13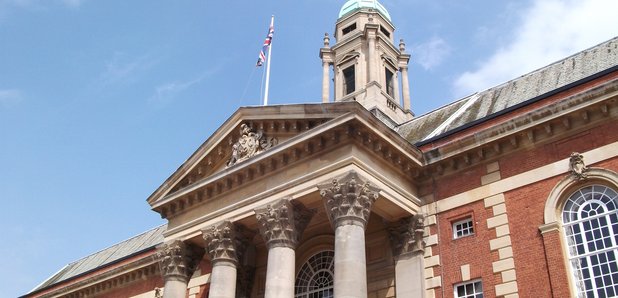 Peterborough Council have launched a public consultation today on it's budget proposals for the year ahead.
The authority wants to close its' whopping £28m funding gap with a set of proposals they published at the end of last month.
At the end of last year, the Council said it wanted to increase council tax by 2% - and WITHIN that - they'd be a bigger share of the income going to Adult Social Care - to partly meet the rising costs of looking after the area's most vulnerable residents
But there's future investment cash being earmarked too:
* £7.5m for the Millfield and New England regeneration project
* Work to improve junction 18 of the A47 for the Rhubarb Bridge - which'll be REALLY good news for cyclists..
* Brand new arts hub at Fletton Quays.
A 2% council tax increase can't pay for all of that and the other plans so the council want to sell some of their old buildings - put up car-parking charges and introduce a city lottery.
Other proposals include additional investment to improve street cleaning, which follows extra funding for shrub cutting and city parks which were agreed at the end of last year.
Councillor John Holdich, leader of Peterborough City Council, said:
"Every year we have the challenge of managing an increasing demand on council services with a reducing amount of money. Since 2010 our central government grant has been cut by over half - a reduction of £57m.
However, we remain committed to delivering improved efficiency first and foremost and for another year we are proposing a balanced budget without any reductions to services. Instead we are investing in the services which are most important to our residents and support the continued growth of the city.
We've listened to residents and are proposing to make a significant investment to provide additional street cleaning; this follows extra funding for shrub cutting and city parks agreed last year. We are investing in the city's infrastructure including plans for regeneration projects in Millfield and New England, as well as the city centre's public realm.
We are also generating more income to protect services. Our project to redevelop Fletton Quays will now make more money than previously thought and we continue to sell services to other local authorities to enable us to protect city services for residents.
We still have tough challenges ahead with substantial savings still needed over the coming years. However, with a clear vision for the future and strong financial management we believe we will see the city continue to develop into the strong and vibrant community we all want."