New Prison Crime Unit In Peterborough
2 October 2018, 13:31 | Updated: 3 October 2018, 08:37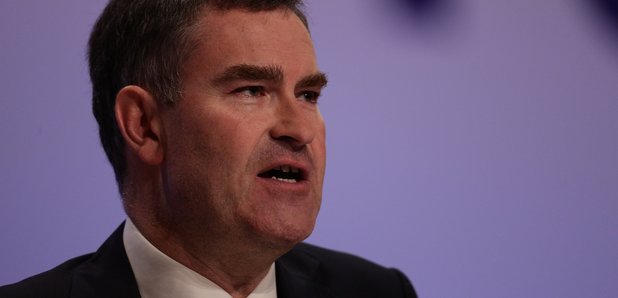 The Justice Secretary has announced a financial crime unit is to be set up in Peterborough.
David Gauke says its to stop drug dealers in prisons nationwide making money.

The Justice Secretary warned kingpins that their cash will be tracked down and seized by the HM Prison and Probation Service team, as he outlined reforms to "crack down" on drugs and violence.

But he also set out plans to boost prisoner rehabilitation and funding to help educate young offenders, saying custody should only be used as a "last resort" for minor crimes.

Addressing the Conservative Party conference in Birmingham, Mr Gauke said:
"My message to them is this: we are already blocking your phones, putting you in isolation and now we will make sure you can't access your money.

Dealing drugs in prison will no longer be profitable because we will find your assets and we will seize them."

The new financial crime unit, which will be based in Peterborough, will investigate how bank accounts are being used to pay for drugs in prison and track down the criminals linked to them.

It will have the power to close accounts and freeze assets as well as make arrests.

Meanwhile, more prisoners will be given training to help them get into work once they are released and £5m will be put into creating the first secure school, in Medway, Kent, to improve the education of young offenders, he said.

Mr Gauke said the Government intends to construct more secure schools in the "coming years to further transform the youth estate".

He also took aim at Labour, saying the Tories need to "make the case for mainstream values and the rule of law".

And Mr Gauke said: "Getting prisoners rehabilitated will reduce crime and ensure there are fewer victims of crime in future. It will also cut the £15 billion cost that reoffending has on society."

He added: "That's why, this summer, we announced £40m to tackle the violence in prisons that is fuelled by the drugs trade and fight the use of illicit mobile phones by gangsters on the inside.

"We have increased prison officer numbers by 3,500 - and we will continue to recruit more."

Shadow justice secretary Richard Burgon said:
"These measures fall way short of what is needed to tackle the emergency in our prisons.

Our prisons are facing an unprecedented wave of violence due to Conservative cuts to budgets and staffing levels.

The Government needs to go much further than these wholly inadequate measures. It should launch an emergency action plan with substantial new Treasury funds to make our prisons safe for both staff and inmates."