Peterborough's Cool Community Fridge Gets Excellent Reception
20 November 2017, 08:13 | Updated: 20 November 2017, 08:22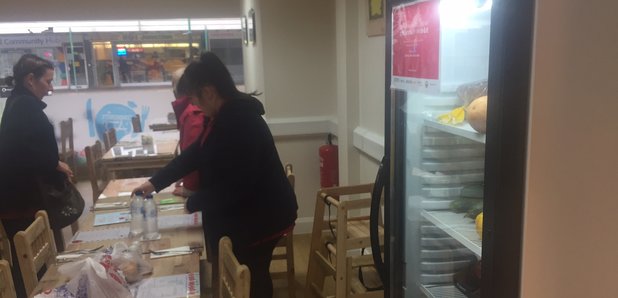 Organisers behind a community fridge in Peterborough say it has been getting hundreds of visits, just a couple of weeks after first opening.
The facility, at West Raven Community Cafe, is stocked with excess food from local shops and farms - and anyone is allowed to take what they like.
Cocoa Fowler's the founder of Food For Nought, a charity that's been helping stock the fridge.
He told Heart: "The level of food poverty, and food need, is unacceptable in the UK.
"And we waste so much food - I can tell you for a fact, I can get rid of 14 tonnes a week."
Karen Igo, from the Peterborough Environment City Trust, added: "When tonnes of food goes to landfill, and you think about 22,000 people in the Peterborough area needing to use a foodbank, it's unbelievable."
Joanne is one person being helped by the community fridge.
She told Heart: "I'm unemployed, and on Universal Credit. It just doesn't last very long.
"The community fridge really helps me out, because at least I get a meal every day."