Picture By Spalding Artist Goes Viral
6 April 2017, 06:00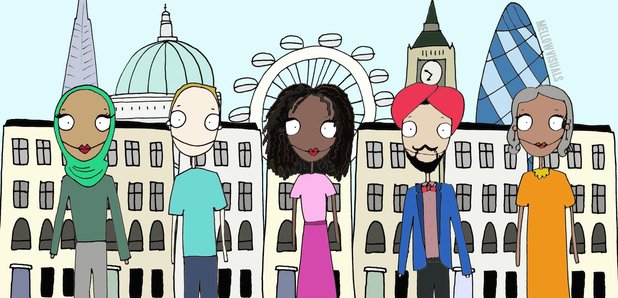 An artist from Spalding whose drawing has gone viral on social media has told Heart she's been overwhelmed by the response.
26 year old Melissa Webb - who studied at Spalding High School - decided to draw an image showing people of different faiths standing together against a backdrop of London after the Westminster Terror attack.
The image has now reached thousands of people on social media - even being picked up in America.
After Melissa saw how many people were touched by the artwork she decided to sell copies of the image and donate all of the money made to the London Air Ambulance who attended the scene of the attack in London.
Melissa told Heart;
"I went on Twitter after the attack and I noticed there were a lot more divisive comments than I expected, people were blaming a whole community for one person's actions and I felt very upset about it. I am from London originally and I think the brilliant thing about London annd all of our cities in the UK is the diversity and that's what makes them so brilliant. I think it's really important we celebrate that."
"I made the drawing to express how I felt at the time. It's a drawing of many different faiths against the back-drop of London and I wanted to show that what unites us is so much bigger than what divides us"
4 people were killed in the attack just over two weeks ago.
Copies of the image are being sold on Melissa's website - www.mellowvisuals.com