Police Rated "Needing Improvements" To "Good"
9 November 2017, 16:12 | Updated: 9 November 2017, 17:23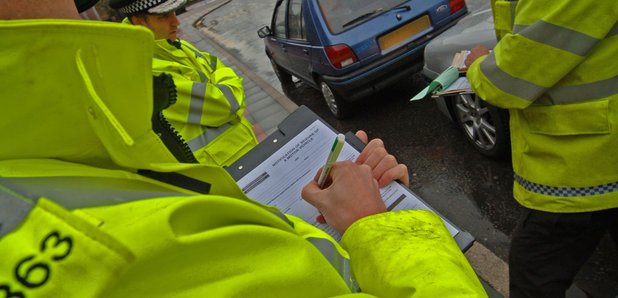 Our police forces have been officially rated by the Independent inspectors - and they've been told they range from requiring improvement to good.
:: CAMBRIDGESHIRE - GOOD
Her Majesty's Inspector of Constabulary has today rated Cambridgeshire Police as 'GOOD' at keeping people safe and reducing crime. The report demonstrated a significant step forward for the force and showed the great strides being made to provide the best service for the people of Cambridgeshire.
As part of the annual inspections into Police Effectiveness, Efficiency and Legitimacy (PEEL) across England and Wales, the inspection of Cambridgeshire Constabulary examined the following:
How well the force understands demand
How well the force uses its resources
How well the force is planning for the future
ACC Dan Vajzovic said:
"We welcome the HMICFRS report and conclusion that Cambridgeshire Constabulary is a 'good' force.
We have worked very hard over the past 12 months to improve in the areas we were not doing so well in last year, and we are reassured that HMICFRS has recognised the progress we have made towards managing our demand, including how we use the resources we have to deal with the needs of our community, alongside our partner agencies.
While there are always areas for improvement, we are pleased the report acknowledges the investment we have made in the development of our leaders, the contingencies and plans we have in place to deal with the uncertain financial future and the commitment we continue to make to keep the people of Cambridgeshire safe."
The full report on Cambridgeshire Police here -
https://www.justiceinspectorates.gov.uk/hmicfrs/wp-content/uploads/peel-police-efficiency-2017-cambridgeshire.pdf

:: LINCOLNSHIRE - REQUIRES IMPROVEMENT
Lincolnshire Police has been rated in the bottom TEN police forces in the country for how efficient they are.
However, the latest report DID praise Lincolnshire Police for investing well in IT, being committed to projects which should increase the capability and planning for the future.
But overall the report graded the force's efficiency rating as "requires improvement" because inspectors deemed the force was "not far enough ahead at the time of inspection to show a clear plan to deal with an anticipated budget deficit".
DCC Naylor defended the force's record of efficiency and said it was almost impossible to plan, in any detail, the myriad of possible implications of a funding cut.
"We have not yet been told what Lincolnshire will be awarded as part of the funding formula from central government, and have indeed made no secret of the fact that this force is currently stretched thinly and has been for some time.
Funding for this region has not been fairly balanced and we are hoping that will change in the future. Investing time and valuable resources into planning for a limitless number of funding scenarios would, ironically, be inefficient.
What I can say is that we are continuing to maintain current levels of service to Lincolnshire residents and they can be sure we are constantly working to ensure our resources are channeled and deployed in the most effective way possible, but we can only sustain that so long. We are facing a significant funding shortfall and one that will need us to make difficult decisions in the very near future.
We are always assessing how best to use our current resources. Indeed, this HMIC report acknowledges that."
The full report on Cambridgeshire Police here -
https://www.justiceinspectorates.gov.uk/hmicfrs/wp-content/uploads/peel-police-efficiency-2017-lincolnshire.pdf

:: SUFFOLK POLICE - GOOD
Suffolk Constabulary has been recognised as "good" following Her Majesty's Inspectorate of Constabulary and Fire and Rescue Services (HMICFRS) inspections on the efficiency of police forces nationwide.

HMIC inspectors also rated Suffolk Constabulary as "good" in terms of understanding of its current and likely future demand for its services, that it is "good" in using resources well to manage demand and is also 'good' at planning for demand in the future.

The report states that the force has a good understanding of more complex and hidden demands (such as modern slavery and honour based violence), it has impressive joint practices with other police forces and external organisations to help save money and improve the service it provides. It also has a culture of innovation and continuous improvement and encourages its workforce to suggest new ideas.

Deputy Chief Constable Steve Jupp said:
"It is very pleasing to have received another 'good' rating and that the HMIC has recognised the work that is being done to make sure we continue to provide both a good service to those living and working in Suffolk.

One area has been highlighted for further work – that the force should put in better processes to understand its response to and allocation of crime and how this affects the force's ability to meet current and likely future demand efficiency. This is something we have already starred to review and refine the way we allocate crime demonstrating we are not resting on our laurels in our commitment to keeping our communities safe.

I'd like to take this opportunity to thank officers and staff for all their ongoing hard work in achieving these constantly good grades. This report builds on the previous "good" ratings that we have received as a force. It's a clear demonstration that we continue to modernise our policing business and planning processes against a challenging backdrop of reduced budgets and much higher demand."