Prime Minister Opens Cambridge Research Units
21 November 2016, 16:04 | Updated: 21 November 2016, 16:16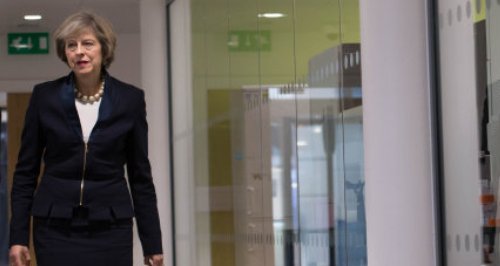 The Prime Minister has been in Cambridge today to see some of the world's most cutting edge medical research as she announced £2bn worth of funding for Research and Development in the UK.
Theresa May came to Cambridge to officially open the Wellcome Genome Campus where two organisations have become the first tenants of new genome sequencing and business incubator buildings at the campus.
The organisations will research the ability to identify disease causing genetic variants offers the potential for improved diagnosis and new treatments.
In one half of the co-joined building, the Bridget Ogilvie Building, Genomics England Ltd has a facility providing sequencing of the whole genome, making this information available for medical diagnosis. In the other part, the Biodata Innovation Centre, Congenica, with its software platform Sapientia™, enables the data to be interpreted and supports the diagnosis of the gene variants associated with disease.