Residents Consider Waterbeach Waste Plans
5 August 2018, 09:29 | Updated: 5 August 2018, 09:38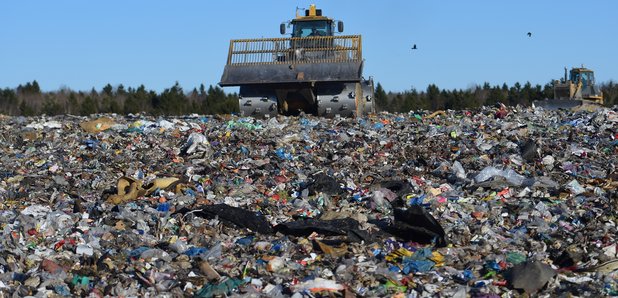 Residents near Cambridge are being to weigh up pros and cons of a new waste management facility at Waterbeach.
A countdown is on for residents in Cambridge to have a say about plans for a new waste incinerator on land at Waterbeach.
Industrial firm Amey want to build a facility to create energy from our rubbish at the site.. but local MP Heidi Allen says SHE'll object to the plans.

South Cambs MP Heidi Allen says: "I have been contacted by a number of constituents concerned about the current planning application by Amey to develop a waste disposal incinerator site at Waterbeach. I fully understand why local residents might have concerns and over the past few months have encouraged residents to register them with the County Council so that they can be considered in line with application requirements."
Residents have raised concerns about the environmental impact of burning rubbish but if it is allowed to be built at Levitt's Field, off Ely Road, it would divert waste otherwise headed to landfill.

A provisional date for this application to be determined has been set for 10am on Monday 17th September 2018 at South Cambridgeshire District Council's Council Chamber, First Floor, South Cambridgeshire Hall, Cambourne Business Park, Cambourne, CB23 6EA.
Residents who submitted comments on the application are able to apply to speak at committee should they wish.
Advanced registration to speak can be made by contacting Democratic Services no later than Monday 10th September.