Big Rise In Mental Health Call Outs To Ambulance In Cambs
7 March 2016, 07:09 | Updated: 7 March 2016, 07:18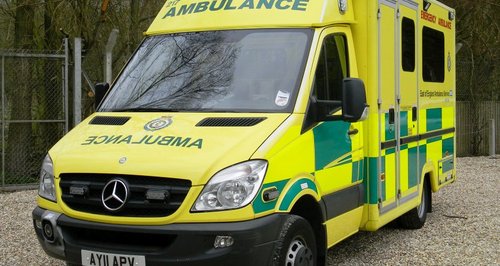 The number of ambulance call outs to patients across Cambridgeshire suffering from mental health problems has gone up by more than a quarter in two years.
Figures obtained by Heart through a Freedom of Information Act request show there were 2,697 in 2015, up from 2,125 in 2013.
The mental health charity Mind has described the issue as a "ticking time bomb".
Aly Anderson, from the charity's base in Cambridge, said the rise could be down to a number of factors: "There has been a lack of early intervention services. Also, I suppose the stigma around mental health issues means that people are often frightened to talk about their issues, because they're frightened of being judged in some way.
"This will be improved shortly because there's been a lot of work locally on what's known as the Crisis Care Conchord Act, which is kind of forcing local organisations to work together to provide better mental health support."
A spokesperson for the East of England Ambulance Service has told Heart it has improved the way it codes calls and it thinks people are getting better at recognising mental health symptoms.
Find out more from Mind and how to get support in Cambridgeshire here.