Series Of Asian Gold Thefts Across Cambridgeshire
3 March 2016, 07:43 | Updated: 3 March 2016, 07:56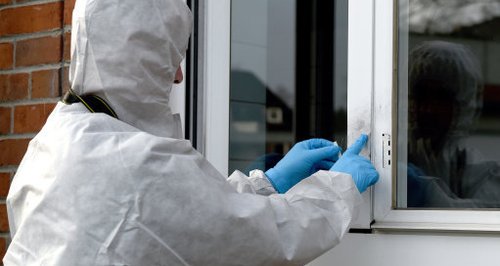 A 14 year old boy has been charged and three men have been arrested after a series of burglaries across Cambridgeshire targeting Asian gold.
28 homes have been broken into since the middle of January in Cambridge, Milton, Cottenham, Oakington, Hardwick, Willingham, Histon, St Ives and Huntingdon.
The offenders have mainly forced back doors open or windows, before ransacking the properties and stealing jewellery and cash.
Detectives believe one group is behind it.
Three men have been arrested in connection with the burglaries and a 14-year-old boy has been charged with burglary and is due to appear at Huntingdon Youth Court on March 30.
Detective Constable Cheryl Harris said: "Burglary is a priority for the force and we are using all tactics available to us to catch those responsible for these burglaries.
"We have made arrests and are following up a number of lines of inquiry but we also need the public to do their part and report anything that appears suspicious.
"The burglars appear to be specifically after gold and expensive jewellery so we would urge people to check their home security and take any precautions they can, such as photographing valuable items."
The force is focusing on burglary as part of Operation Hunter, which aims to cut the number of crimes.
Anyone with information should contact police on 101 or Crimestoppers, anonymously, on 0800 555 111 or online at www.crimestoppers-uk.org.