Skylark Maize Maze Is Back For 2017!
14 July 2017, 08:44 | Updated: 14 July 2017, 09:18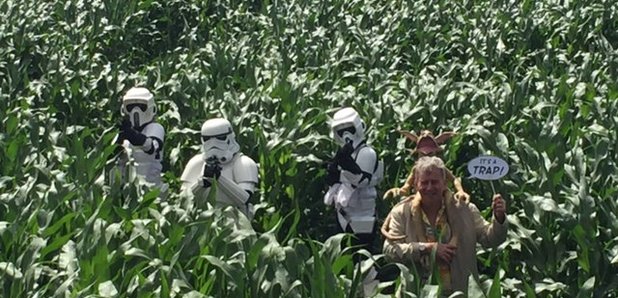 If you fancy getting lost inside a giant lightsabre, or up a Jedi's leg, you can do so at Skylark Maize Maze!
This year's theme at the garden centre in Wimblington is 40 Years Of Star Wars.
The maze is the brainchild of Fenland farmer Edward Gowler (pictured - centre), who's been cutting it into different pictures for 11 years.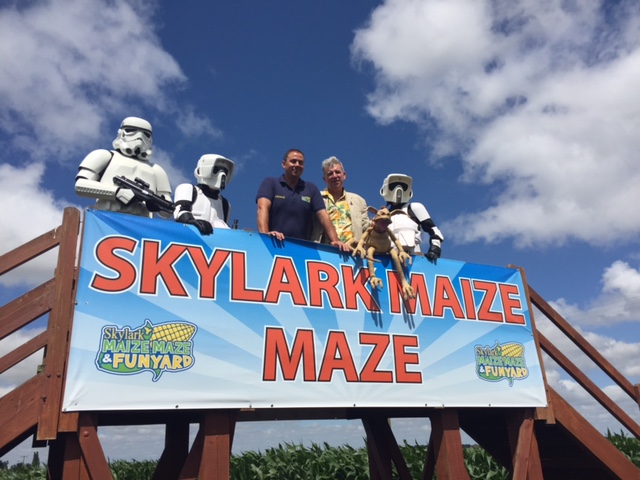 He told Heart it's been a lot harder to keep the crops tidy this year.
Edward said: "Normally, I only have to rotivate it a couple of times, so we can get the design done over four or five days.
"But this year's been such a great growing season, I've had to keep coming in again and again to keep it clear and looking good!"
Through the years, Skylark's Maize Mazes have looked like everything from a giant Minion to a First World War recruitment poster.
How does one get that much maize (it stands at 8ft high) to behave itself?
Edward told us: "A team come out and mark about 6,000 points on the ground in blue paint.
"They join them up, then I rotivate the paths out to keep them clear. The maize grows up around it.
"It leaves the paths in the shape of the design we want."
The maze was officially opened by actor Tim Rose, who played Admiral Ackbar in the Star Wars films.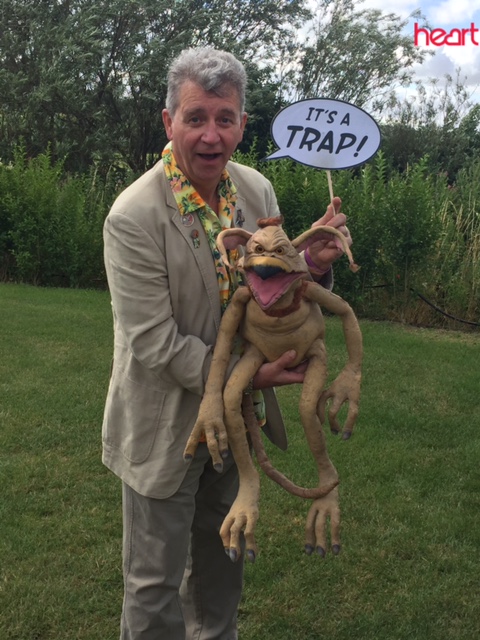 Tim said: "This is a great place. It's really great to see what we did 40 years ago still carrying on in people's minds.
"It's a-MAIZE-ing!"
Skylark Maize Maze opens to the public tomorrow.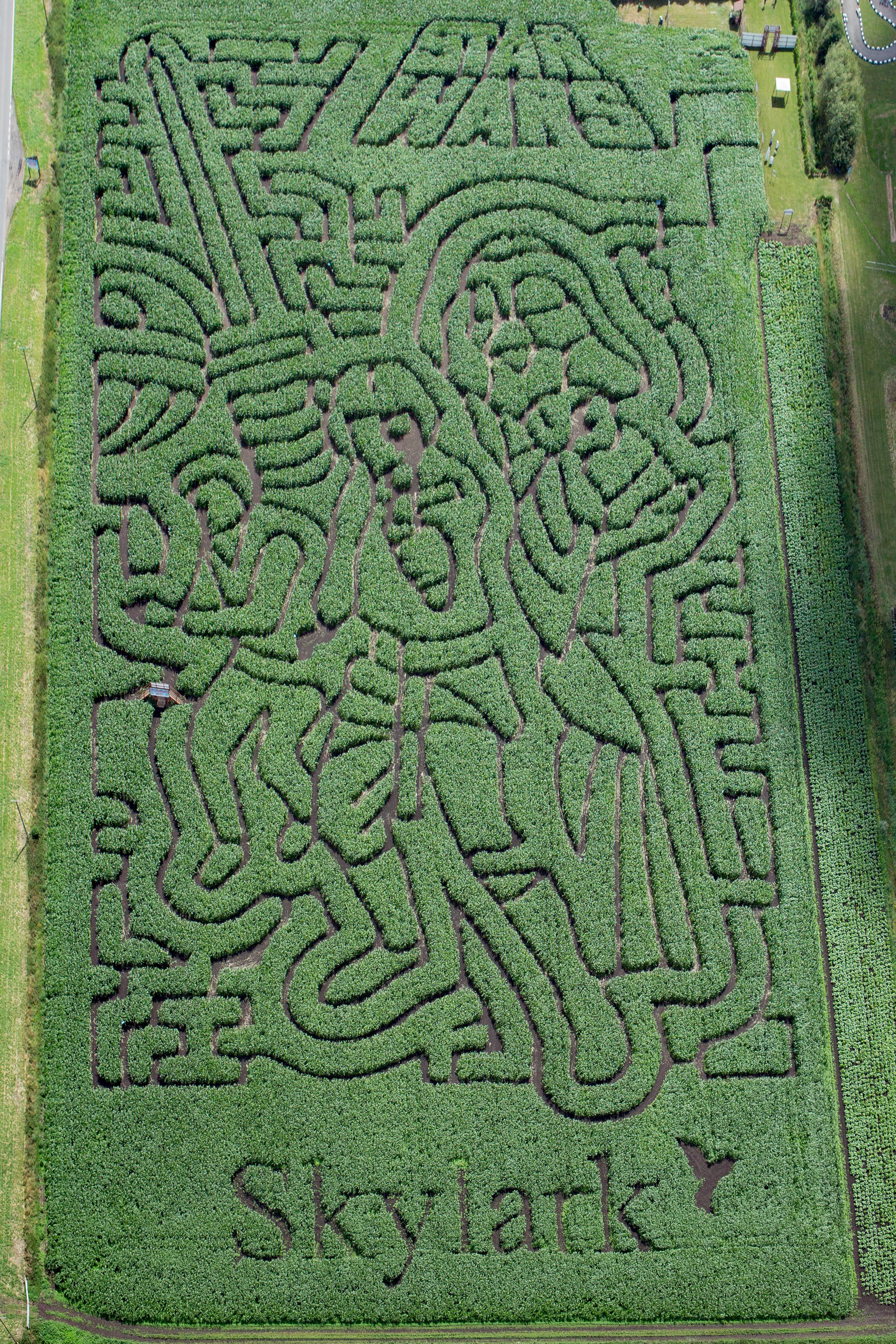 Aerial photo courtesy: Terry Harris