Spalding Abduction?
23 June 2018, 10:07 | Updated: 23 June 2018, 10:46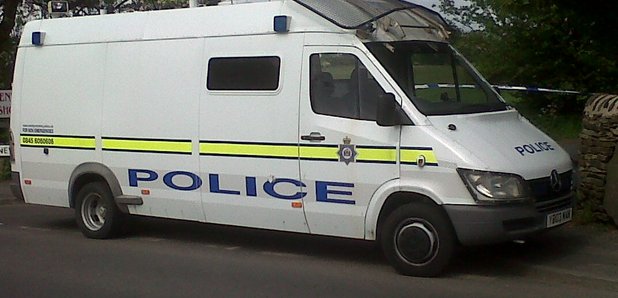 Police in Spalding have begun an investigation into incident in Winsover Road this week.
It's after a member of the public reported having seen two men bundling another man into the boot of a blue saloon car at around 5pm on Wednesday.
It's believed to have taken place about 1/2 a mile away from Aldi, near the junction of Winsover Road and West Parade.

Officers have made a number of enquiries into this incident, including work on CCTV and locating other witnesses, but the exact circumstances relating to the report are still not clear.
SATURDAY UPDATE
Lincs Police say: "We would like to thank the 300 or so motorists who completed the questionnaire during the road check yesterday in relation to this investigation. There are no new lines of enquiry at the moment so the original appeals below still stand."
FRIDAY UPDATE
Superintendent Phil Vickers says:

"We've made a number of enquiries since this was reported to us and have managed to corroborate some of the information that was originally disclosed. However, we still don't know the nature of this incident, which is why we're appealing to the public.

We have an open mind as to what we're dealing with here. It's possible that this was quite simply a case of hijinks and this was all very good-natured. If that is the case and you were involved, please do let us know. You've done nothing wrong, and we would much rather know that information than not. On the other end of the spectrum it's possible that this was a criminal act. If that is the case then we will do everything possible to protect the victim and see those responsible held to account.

You'll see more officers in the area of Winsover Road today who are there seeking out more information about this incident. Please talk to them.

The information you give us, even if it seems insignificant to you, could be exactly what we need to build a bigger picture relating to this."

The alleged victim is described as a white man in his late 20s who was wearing a long-sleeved purple T-shirt that was purple in colour.

The two men reported to have been putting him in the boot of the car are described as both being white, in their late 20s to early 30s, 5ft 11in in height, and both wearing blue jeans and light T-shirts.

One was of a stockier build than the other. The car is described as a blue Saloon, possibly a BMW 3 Series.

Please report any information to us via one of the following ways:

By calling 101 and quoting incident number 360 of June 20, 2018

Emailing force.control@lincs.pnn.police.uk - please remember to put the reference (incident 360 of 20/06/2018) in the subject box
By calling the independent charity Crimestoppers, anonymously, on 0800 555 111 or visit crimestoppers-uk.org

Reference: Incident number 360 of June 20, 2018"