Specialist IVF Services To Be Suspended In Cambridgeshire & Peterborough
6 September 2017, 07:34 | Updated: 6 September 2017, 07:47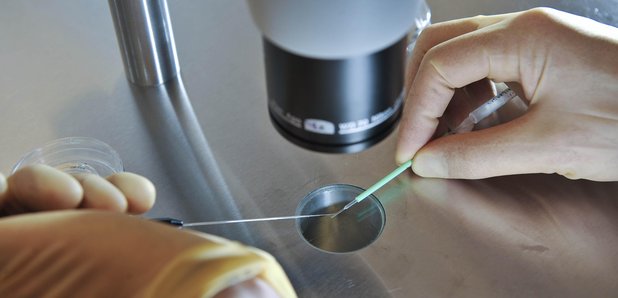 Cambridgeshire and Peterborough's main health body says it "understands people will be disappointed" by its decision to suspend specialist IVF treatment.
The Clinical Commissioning Group made the decision last night, after 20 weeks of public consultation.
During this, 1,311 responses were received, alongside a petition with 2,278 signatures.
They have said the situation will be reviewed in April 2019, and say a lack of funding is the main reason for halting services.
Dr Gary Howsam is Chair and Chief Clinical Officer of Cambridgeshire and Peterborough CCG.
He told Heart: ""The response to the consultation showed that people feel strongly about this issue, and for that reason this was a very difficult decision for the Governing Body to make and we understand that people will be disappointed.
"I would encourage anyone with fertility problems to go to their GP who can discuss with them the treatment options available.
"Couples can still be referred on to hospital for further tests to investigate the cause of their infertility. Many can be successfully treated without the need to go on to IVF."
The CCG says it needs to save £46.5million this financial year.
It add, though, there are two exceptions to the restrictions on specialist fertility provision.
These are: 1) Fertility preservation for patients having treatment that is likely to make them infertile, and 2) sperm-washing for men who have a chronic viral infection (e.g. HIV) and whose female partner does not, in order to limit the transmission of a serious, pre-existing viral condition.
Couples who have already been referred for specialist fertility services have been told they will still receive one cycle of IVF as per the previous policy.