Stansted Denies Refusing Disabled Passengers From Flights
8 August 2015, 06:58 | Updated: 8 August 2015, 07:12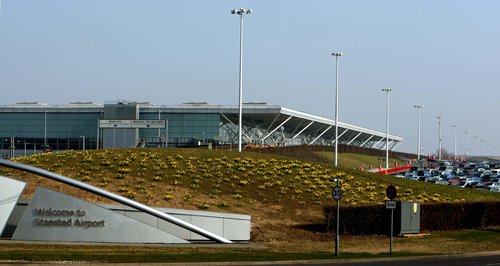 A union is criticising Ryanair for not letting disabled passengers board flights at Stansted.
GMB say those who need help are refused travel, if the assistant needed to help them get on the plane doesn't turn up at least 10 minutes before the flight leaves.
Stansted airport contractor Omniserv holds the contract to assist disabled passengers to board flights.
Ken Breach, GMB Organiser said, "GMB members have told the union that if the Omniserv operative is not at the Ryanair flight ten minutes before the departure time the disabled passengers are refused travel and have to rebook on another flight.

"GMB completely understands the need for all flights to depart on time but it is unacceptable to blame and punish disabled passengers and their families for airport operational arrangements entirely outside of their control. Its Ryanair that needs to prioritise the needs of their disabled passengers and reverse its policy of not waiting for assistance."
Ryanair has told Heart the claims are completely untrue and that Stansted have a special wheelchair service which they put on at a great cost.
A spokesperson said: "These claims are untrue. Thousands of customers of reduced mobility travel with Ryanair without issue on a weekly basis.
"The wheelchair service at Stansted Airport is operated by Omniserv on behalf of the airport authority - at great expense to the airlines - and Omniserv are responsible for this service and any problems with it."