Storm Eleanor Rages Across The East
3 January 2018, 07:26 | Updated: 3 January 2018, 07:28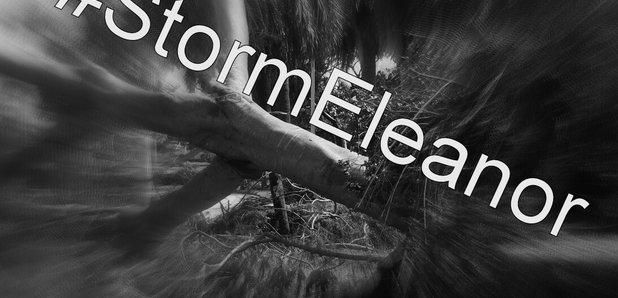 Storm Eleanor is battering the East of England, bringing winds of more than 50mph.
Powerful gusts have reached 54 miles an hour in Peterborough and Spalding, and 53 miles an hour in Cambridge and Huntingdon.
A tree that had blown down across the A428, blocking the approach to the Caxton Gibbet roundabout, has now been cleared away.
Power cables have blown across Wells Bridge at Ramsey Forty Foot, and that's been closed in both directions. There's also been an accident at Oilmills Road in the area.
Great Northern trains have reported delays from Cambridge, Huntingdon and Peterborough onto Hertfordshire and London this morning, because of power lines down.
UK Power Networks says it is working as fast as it can to restore electricity to our homes, after what it's described as a "busier-than-usual" start to the day.
They hope to have everyone re-connected in Sawtry, Haverhill and Shepreth before too long - and say power is back on in parts of Cambridge, Ely and Peterborough.
A flood warning - meaning flooding is possible, and to be prepared - is in place for the Dog-in-a-Doublet sluice at Thorney.
There are also flood alerts - to be aware - at Hundred Foot Washes, Middle Nene and Lower River Great Ouse.