Superfast Broadband For Huntingdonshire
8 August 2018, 10:48 | Updated: 8 August 2018, 11:18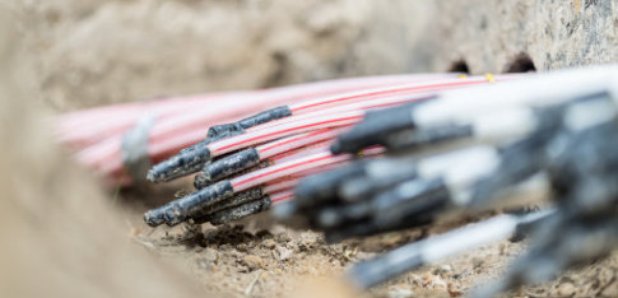 Businesses in rural areas of Huntingdonshire are set to benefit from superfast broadband.
Led by Cambridgeshire County Council, the successful programme has been awarded £4.15m funding from the government's Rural Broadband Infrastructure Scheme to target remote rural businesses in areas where broadband services are not available.

The funding will be used to extend the next phase of the fibre broadband rollout to the most rural parts of Cambridgeshire, supporting Connecting Cambridgeshire's ambitious targets to exceed 99% superfast coverage across Cambridgeshire and Peterborough by the end of 2020.
Huntingdonshire District Council estimates there are around 300 small and medium sized businesses in the District who will benefit from this funding by putting in place fibre-based broadband in rural areas.
An announcement will be made in the near future once details of the scheme have been confirmed.
Huntingdonshire District Councillor Darren Tysoe, Executive Councillor for Digital and Customer, said: "This is great news for local businesses in rural parts of the District, struggling with poor or non-existent broadband speeds.
Fast, reliable broadband is vital for economic growth because it means businesses across Cambridgeshire and Peterborough can thrive and compete in a global world.
This grant will accelerate the rollout of broadband in areas that currently do not have fibre broadband and is targeted specifically at small and medium sized businesses in rural areas.
Earlier this month Connecting Cambridgeshire launched a new Digital Connectivity Strategy for Cambridgeshire and Peterborough, which aims to significantly improve broadband, mobile and Wifi coverage, while extending full fibre networks and 5G coverage, over the next four years.

These ambitious plans will also be supported by a £5.6m investment by the Cambridgeshire & Peterborough Combined Authority and £4m Government funding for Local Full Fibre Networks (LFFN).

The Connecting Cambridgeshire superfast broadband rollout has now reached over 96% of the county. A third phase of the rollout is underway, and a fourth phase is being planned to reach remaining areas over the next two years.