The Soham Murders: 15 Years On
4 August 2017, 07:48 | Updated: 4 August 2017, 09:25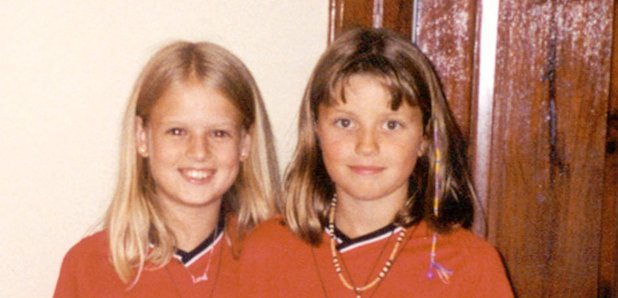 Fifteen years on from the Soham murders that made international headlines, residents say the town must move on - but not forget.
10-year-old best friends Holly Wells and Jessica Chapman disappeared on this day in 2002.
Having nipped out from a family barbecue, the girls walked past the house of school caretaker Ian Huntley - the boyfriend of their beloved teaching assistant, Maxine Carr.
They were reported missing hours later by their parents, who realised they were not at home.
To the ensuing media frenzy, Huntley maintained that Holly and Jessica walked away after a brief conversation with him on his doorstep - and that indeed he "could've" been the last person to see them.
Two weeks later, he and Carr were arrested after the charred remains of Holly and Jessica's Manchester United football shirts were found on the premises of the secondary school where he worked.
Holly and Jessica's bodies were discovered in undergrowth near RAF Lakenheath in Suffolk, on 17 August 2002.
Residents of Soham have told Heart: "Unfortunately, this is what the town is remembered for.
"It's sad, because it's such a lovely place where everyone knows everyone to a degree.
"You do worry about letting your teenage children out by themselves, but you have to get on with it.
"If anyone saw anything out of the ordinary here, they would be asking questions."
Robert Lunn, who lives in Soham, told us his sister's children go to St Andrews Primary School, where Holly and Jessica were pupils.
He said: "My sister knows one of [the girls'] parents.
"I don't know if you can ever really completely move on from something like that."
Ian Huntley, now 43, was found guilty of both girls' murders in 2003. He must serve 40 years in prison before he is eligible for parole.
His ex-girlfriend Maxine Carr was jailed for perverting the course of justice, having given the killer a false alibi.
She served 21 months in prison and was given a new identity upon release.