There Is Hope For The Homeless, Says Cambridgeshire Emmaus Companion
8 November 2017, 07:46 | Updated: 8 November 2017, 07:48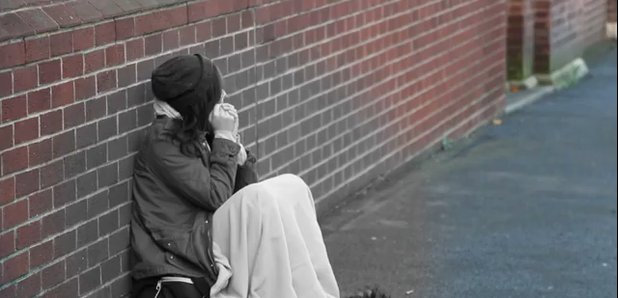 Peterborough is in the top 50 UK cities where homelessness is at its highest.
There are more than 1,000 people either in temporary accommodation in the city, or sleeping rough on its streets, according to Shelter.
The figures in Cambridge come to slightly more than 200.
Tom, who lives and works in the Emmaus community in Landbeach, told Heart homelessness can happen very quickly - and to anyone.
He lived in Kent when his job and relationship broke down, and said: "My partner kept the house and we agreed I would find somewhere else to live.
"I used savings to stay in hotels, thinking I'd get another job in no time at all. Then, when I couldn't afford that any more, I stayed in B&Bs. Then it became couch-surfing. This all happened in about two months.
"I overheard one friend and his wife talking loudly one night, and I knew they were talking about me staying there. So I upped and left.
"No one knew where I was for 18 months. I used to pull a hoodie down over my face, and a scarf up, so people wouldn't recognise me. I slept on the streets in London, and had previously known a lot of people there. You get to a stage where you don't want anyone to see you like that."
Tom says if his ex-wife had known he was sleeping rough, she would have helped him.
He continued: "She was angry when she found out. I told her she'd probably walked past me at some point, when I was sleeping near Trafalgar Square. That was part of her route to work.
"I walked the streets at Christmas time, and saw all the lights on in the houses; all the families watching Christmas shows. That really brought home to me how much I'd lost."
Tom's fortunes turned around when he heard about Emmaus. He's been at Landbeach now for four years, and at 55 is the oldest companion on the site.
But that doesn't faze him. He's doing his driving test soon with the hope of being able to be a driver for the charity, that does relief work all over the world.
He finished: "Emmaus have given me back my self-worth.
"I would really encourage anyone struggling with homelessness to come here and speak to someone. There is nothing they won't help with.
"Sometimes your pride won't let you ask for help - I never begged; I never asked people for money even though I knew some people probably would have helped me out.
"But it's ok to ask for help. Come and talk to us."
Find out more about Emmaus here: https://www.emmaus.org.uk/