Tories Take Control Of Peterborough Council
6 May 2016, 07:13 | Updated: 6 May 2016, 09:13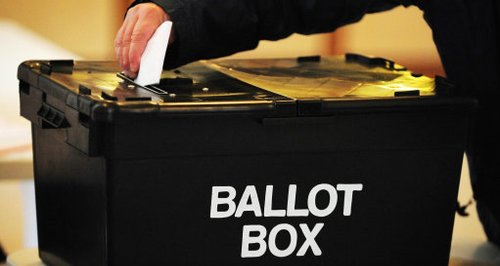 The Conservatives have taken control of Peterborough City Council after the party gained four seats in the local election.
Counts for the local elections have been taking place overnight.
Up until now there wasn't an overall control at Peterborough City Council but the Tories have gained four seats giving them a majority of 31 out of 60.
UKIP lost two of their four seats.
The new council is as follows:
Conservative 31 (up 4)
Labour 14 (up 2)
Liberal Democrats 7 (up 3)
Liberal Party 3
Werrington First Independent 3 (down 4)
UKIP 2 (down 2)
Over in Cambridge the city council has kept a Labour hold and the party's gained another two seats - giving them 26 out of 42.
The new council is as follows:
Labour 26 (up 2)
Liberal Democrats 13 (down 1)
Independent 2
Green 1
Conservative 0 (down 1)
We're waiting for results for South Cambridgeshire and Huntingdonshire councils, and Cambridgeshire's new Police and Crime Commissioner.
They are all expected this afternoon.