Two Dishwasher Fires In Cambridge
24 February 2016, 08:04 | Updated: 24 February 2016, 08:12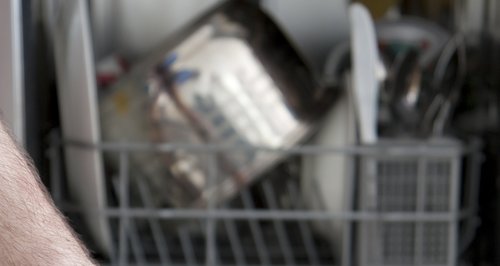 We're being urged to check our dishwashers after two caught fire in Cambridge.
The first happened at a property in St Andrews Way in Impington on Monday evening, and the second a few hours later in Granchester Meadows.
Cambridgeshire's Fire Service has now been called out to six fires involving dishwashers in the last five months.
Station Commander Dave Allen said: "Like a car, electrical appliances need to be regularly checked so any possible defects can be spotted early, such as black burning marks around the plug, loose cables or any snags in the casing exposing wires. If you see anything like this you should stop using your dishwasher and get it checked out.
"We also advise not using dishwashers when you are sleeping or if you leave the house as any fire will take longer to discover and damage will be greater. We also advise this for washing machines and tumble dryers."
He added: "It is also a good reminder for people to check their smoke alarms are working by pressing the test button. Smoke alarms won't prevent a fire from happening but if you have one they will give you an early warning, enabling you to get out safely, close the doors and hopefully minimise the damage. If you don't have any smoke alarms, it is important you get one fitted on each level of your home."
Further safety advice can be found here.