Uber Stays In Cambridgeshire - For Now
22 September 2017, 18:10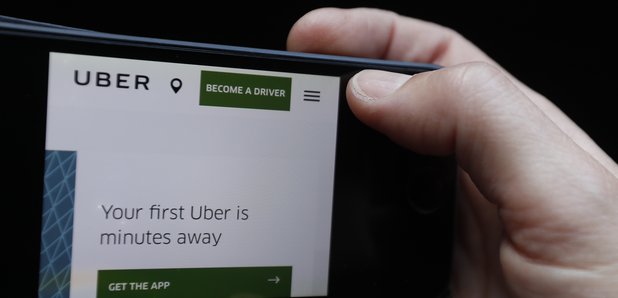 After Transport for London's announced today they won't be renewing mobile transport operator Uber's public transport licence in the capital over "safety and security" concerns, Heart's been looking at what's happening in Cambridgeshire.
The firm doesn't operate in Peterborough, but in Cambridge, a council spokesperson said:
"Uber currently holds a one year private hire operator licence with the council and this will expire in December.
We will look closely at the detail of TfL's decision and the likely appeal Uber has indicated it will lodge against that decision before considering Uber's operator licence in Cambridge, and whether that licence should be renewed or not."
The council is responsible for licensing all Hackney carriage, private hire and dual drivers, as well as taxi proprietors and operators in Cambridge.
The council's top priority is public safety and that is why it carries out enhanced Disclosure and Barring Service checks on all taxi drivers before issuing licences."
In South Cambs, there's 50 Uber licences, so what does the district council there say?
In a statement to Heart, SCDC have been reassuring local people all taxi drivers licensed in South Cambridgeshire go through the same rigorous checks – no matter who they drive for.
But South Cambridgeshire District Council say they will look at the detail of London's decision closely – including a likely appeal the taxi company has said it will lodge against the Transport for London decision.
Cllr Mark Howell, South Cambs' cabinet member responsible for licensing; said:
"The decision in London is not to renew the company licence for Uber and our job now is to understand in detail why. The information Transport for London have published so far does not give us enough detail but I can reassure local people that we will be looking in to it closely.
Uber has 50 drivers licensed by us and we assess all drivers in exactly the same way – it does not matter which company they drive for. This includes the most stringent enhanced Disclosure and Barring Service checks."