Watford remembers lives lost in WW2
30 July 2019, 10:48 | Updated: 30 July 2019, 11:35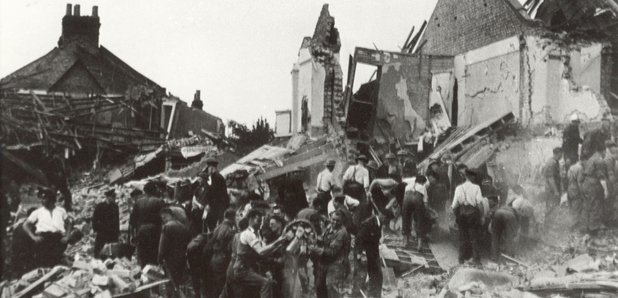 50 homes were wiped out.
A minutes' silence will be held and wreath laid in Watford to commemorate the 75th anniversary of the Sandringham Road bombing.
A V1 flying bomb killed 37 people and injured 64 others in 1944.
It also wiped out 50 homes and caused significant damage to 500 other local homes.
The Mayor of Watford will attend a commemoration at North Watford Cemetery.
After the war, residents came together to rebuild the street and a communal funeral was held for the victims, with a memorial being placed on the street in August 1950.
Elected Mayor of Watford Peter Taylor said: "The impact that the Second World War had on our town was enormous. 37 people died in the bombing of Sandringham Road, the biggest loss of life in any event during the Second World War in Hertfordshire.
"This service will be an important way of remembering those who lost their lives that day as well as the terrific community spirit of the town when residents came together to rebuild Sandringham Road."