Wisbech Garden City - Plans Move Ahead
28 June 2017, 12:08 | Updated: 28 June 2017, 12:56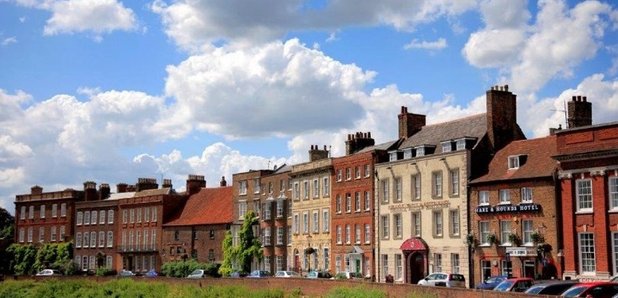 Ambitious plans to look at regenerating Wisbech with 10,000-12,000 homes over the next 40 years have been approved thanks to a £6.4m funding bid.
Fenland District Council asked the Cambridgeshire and Peterborough Combined Authority (CPCA) to approve the bid at its first big meeting today - to progress the Wisbech Garden Town project to its next stage of development.
The Wisbech Garden Town concept was born last year out of the Wisbech 2020 Vision programme when associated partners recognised that high levels of deprivation in the area could only be reversed through growth of housing and the economy.
Initial work has already proven it has the potential to attract inward investment, improve transport links and positively impact the social wellbeing of the town by improving education attainment and health and raising its profile through branding.
The approval will fund a number of feasibility studies over the next two years "to see if key barriers to the delivery of the project, such as flood risk, transport issues and land acquisition, can be addressed and overcome. Other activity will look at opportunities to improve education attainment, health and the general environment."
The Combined Authority (CA) says:
"Included in the bid is £3.2 million to carry out the next stage of the Wisbech Rail study. The report says the reopening of the rail link is seen as a "fundamental part of bringing about significant change to the area" by improving connectivity and unlocking many wider economic benefits.
In addition to asking the CPCA to support the funding bid, Fenland District Council will recommend that the Garden Town activity integrates with the Wisbech 2020 Vision programme to ensure "a holistic approach to the economic, social and environmental aspirations for the town".