Work Starts On Cambridge Uni Library Storage
31 March 2017, 18:27 | Updated: 31 March 2017, 18:30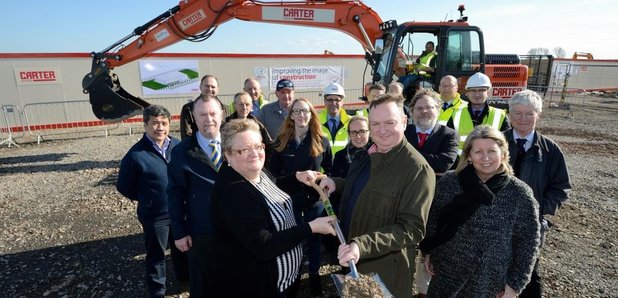 Despite Cambridge University Library having room for more than 2.5m books on its open shelves (more than any other open-access collection in Europe) its 31.8 miles of open shelving are increasingly close to capacity.
But work's now begun on a new £17.1mn off-site storage facility on the outskirts of Ely.
It is hoped that the first books will begin arriving from early 2018 to the Lancaster Way Business Park, near Ely. The business park is built on the site of former World War Two bomber base, RAF Witchford.
At current estimates, the store would not reach capacity until 2030 at the earliest.
The new store will provide long-term storage for low-use printed material acquired by the main University Library, affiliated libraries and other faculty and departmental libraries of the University. The off-site storage facility will provide 106km (65miles) of storage space on around 30,000 shelves. There is also potential to expand the site by 25 percent in the longer term.
The highest shelf at the Ely site (11m) is the height of two adult giraffes and the capacity of the store is equal to 18 Olympic swimming pools. If the shelving was laid out end-to-end, it would stretch from Cambridge to London.