The amazing moment Kev & Ros surprise a Cambridgeshire children's brain tumour charity with £100,000!
18 April 2019, 08:00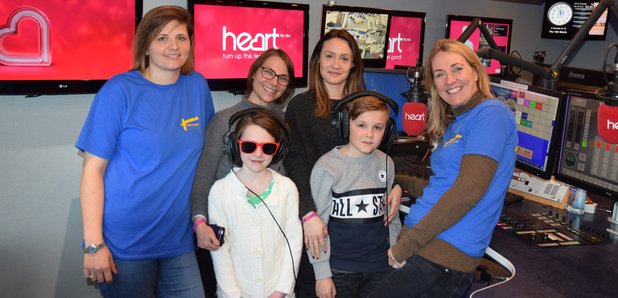 Thanks to all your support, we've been able to give the Cambridgeshire-based children's brain tumour charity Tom's Trust £100,000.
Tom's Trust is one of the smaller projects that's supported by Heart's charity Global's Make Some Noise. It was founded in 2011 by Andrew and Debs Whiteley after losing Tom, their only son, at the age of nine. Tom died of a brain tumour and the family desperately needed more psychological support during this devastating time but there was almost none. They set out to ensure that psychological support for children and their families would be available from the point of diagnosis in Tom's name.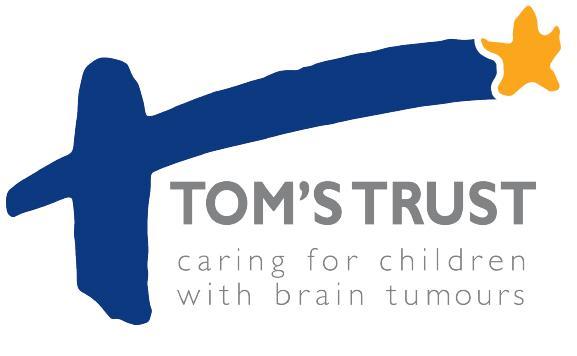 They came to us for help funding the salaries of two of their Clinical Psychologists based at Addenbrooke's for a one year period, at a cost of £45,000. And you've been helping us by taking part in text to win competitions, dressing loud and running half marathons to raise loads of money for Global's Make Some Noise.
In fact, your support has been so amazing that we were able to give a little bit more money to Tom's Trust... a total of £100,000!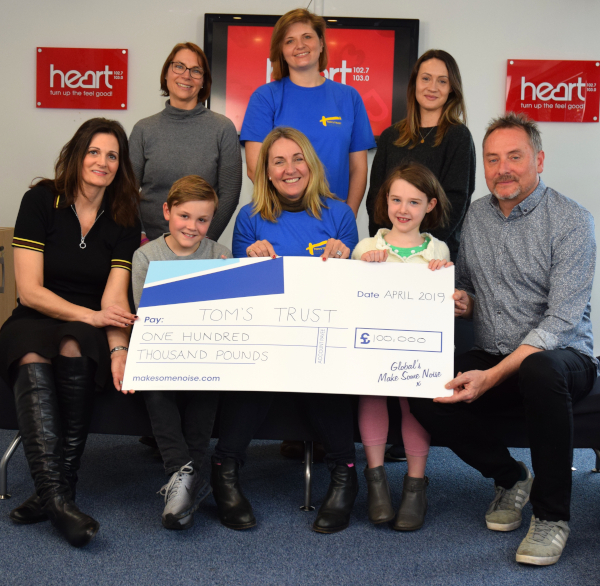 And here's the moment we surprised them with the news of how much money they would be receiving...
This means Global's Make Some Noise will fund the two Clinical Psychologist roles not just for one year but for two years, helping more than 400 children and young people. Both roles will offer therapy, support and advice to children and young people diagnosed with a brain tumour and will provide vital emotional support for their families.
So, another huge THANKS to you if you've taken part in any of the Global's Make Some Noise activity over the past year! You really have made a huge difference to young lives in Cambridgeshire and across the UK.