Meet Kev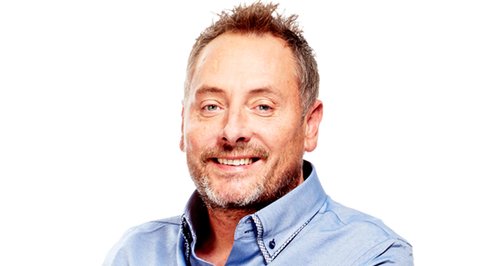 Kev is one half of Heart Breakfast and loves waking you up every morning with Ros! But who is the man behind the microphone? We quizzed him on a few things!
Most memorable gig you've ever been to?
Easy. Queen live at a football stadium in Spain. It was years ago and Freddie Mercury was incredible. My second favourite was Justin Timberlake, live in Birmingham - he was awesome.

What's your favourite Sunday morning track?
Music? Sunday morning's are for sleeping. Or eating bacon sandwiches under the duvet.

What's the best thing about being on Heart?
Working alongside Ros, of course!

Which App do you use the most?
That's a close run between the Trainline, WhatsApp, the weather App and The Mail online.

Describe your perfect Friday night?
A cheeky Nandos (or a Thai takeaway) with my kids followed by a movie.

What time does your alarm go off in the morning?
0430..: then again at 0431, 0432, and 0433... And just in case I sleep through them... 0435.

What tip would you give to someone who has to wake up really early?
Make sure you love what you do.
What were you like at school?
Troublesome – I was told I talked to much and wouldn't amount to anything. Maybe they were right.

We're buying, what will you have?
Bacardi and coke please, tall glass ice and lemon.

If someone's visiting Cambridgeshire, what's the one place they simply must go to?
Aside from cathedrals, museums and places of historic importance... I'd say In Cambridge I love a Saturday lunchtime pint in the Grain & Hop Store. Or in Peterborough the Thai food, beers and atmosphere of the Brewery Tap is hard to beat.