Woodhurst Win Kev & Ros's Big Town Showdown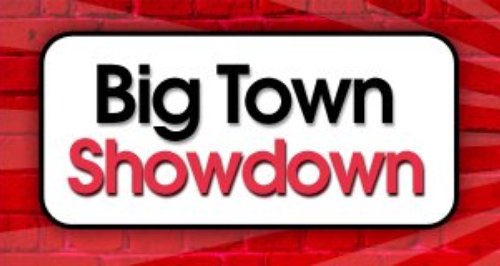 We have our winner! See how Kev & Ros celebrated Woodhurst being crowned the cleverest village in all of our region!
Throughout the past three months, nearly 50 towns and villages around Cambridge, Peterborough and the surrounding area have been battling it out to show which is the most intelligent.
We play Big Town Showdown every weekday morning at 8.35am. We ask 10 general knowledge questions and all you have to do is answer them as quickly as you can. You can't pass, so the pressure is on for each question.

Amongst the top 5 on season 15's leaderboard are South Bretton, Ramsey Mereside, Haverhill and Burwell.
But, it's Woodhurst, represented by Faye, who smashed this season in just 35 seconds.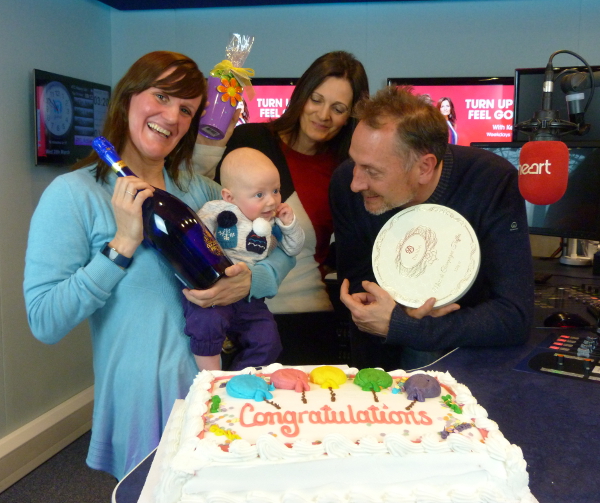 Kev & Ros invited Faye to join them in the studio, together with her 16 week old son Arthur!
They celebrated with a huge cake, chocolates, and a magnum of Prosecco. What a way to start the Easter weekend!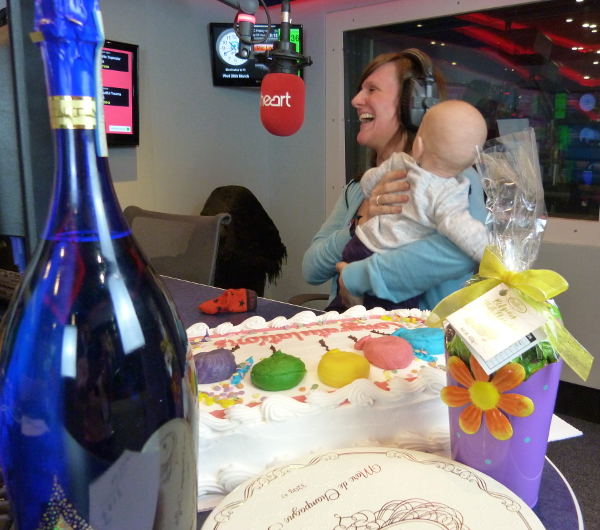 Check out the overall leaderboard below and listen out for the new season of Big Town Showdown, which begins in a few weeks.