Meet Ros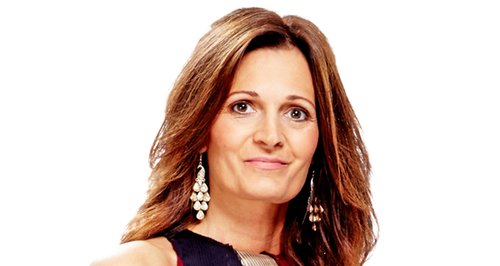 Ros is one half of the new Heart Breakfast show for Cambridgeshire but what really makes her tick? We probed deeply into the real Ros and here's what we found...
Ros is the other half of Heart Breakfast and is always fun of energy to wake you up with Kev! But who is the woman behind the microphone? We asked her a few questions!
Most memorable gig you've ever been to?

Well it's no longer a secret I love Dolly Parton and I love her for always starting on time. If the ticket time says 7.30pm, that's when she's on! Plus I've seen Madonna numerous times and on her Blond Ambition tour during her song 'Hanky Panky' she kept dropping her handkerchief and she stopped the show until she got it right.

What's the best thing about being on Heart?

Well it isn't getting up at 4 in the morning, but every day is different and you never know what we're going to laugh about next. You have to keep your wits about you in this job, because it might be you! (Luckily it's usually Kev).
Describe your perfect Friday night?

Movie and spicy noodles with the hubby and furry faces (my cats!). Everyone's got their own seat on the sofa and I've always got a big tin of naughty treats that we share out.

What time does your alarm go off in the morning?

My cats wake me up about 3 minutes before my actual alarm, there's nothing better than being gently tapped by a soft paw and a purring in your ear.

Who do you call when you good news?

I don't call anyone, I'm a texter. Drives Kev mad that I never answer his phone calls. I will text Paul my husband first. In fact, every morning I make him text me with a picture of the cats so I know everyone is fine and furry.

What were you like at school?

Just as loud as I am now! I spoke way too loudly and way too often... Luckily there's a job for that now!

If someone's visiting Cambridgeshire, what's the one place they simply must go to?

The Fudge Kitchen on Kings Parade in Cambridge!! We're obsessed with their fudge. Thankfully there's somewhere amazing that fits any mood or need here - from shopping to eating out or just wandering around and taking in the beauty of cathedrals and parks.