Hannah Clarkson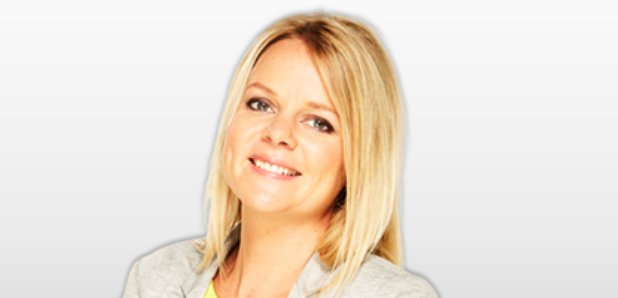 We're very excited to welcome Cambridgeshire born Hannah into our Heart family to present Heart Drivetime every weekday afternoon between 4-7pm and Saturday afternoon between 1-5pm. We grilled Hannah to get to know her better!
ANORAK - Do you have a sad side?
I love a schedule – I schedule anything and everything.
BODY - What physical attribute would you most like to change?
I've heard of something called abs before???
CELEBRITY - Which one would you most like to date and why?
Robbie Williams – without a doubt, I've loved him since he sang lead vocals on Could It Be Magic back in '92, he is my ideal man for so many reasons and now the love he shares for his family makes me love him even more!
DEBUT - Tell us about your first ever show?
My first time on air I was doing sports reporting – I think it's safe to say I focused a little too much on Beckham's hair style than his footwork!
ERROR - What's been your worst?
I broadcast for a whole week in a shop window all in the name of charity – whilst we were in there they made us 'face our fears' so when a whole cage of rats came in I said some words I probably shouldn't have done and ran!
GRAND - If we gave you one right now what would you spend it on?
I'd book a flight to New York to see one of my best friends who lives in the states, we would stay at The Plaza Hotel, go for cocktails at The NoMad, walk across the Brooklyn Bridge then reward ourselves with pancakes, waffles and beer!
HOLIDAY - What's your favourite destination?
I lived in Dubai for almost 7 years and it's a great holiday destination! There is so much to do and its amazing to see what its become in only a matter of years.
IRRITATE - What's your most annoying habit?
Some people would say I'm a bit short tempered.
NEVER - What would you absolutely refuse to do?
Give up my iPhone
OFF WORK - What do you do in your spare time?
Visit Portman Road as often as possible, see live music, anywhere, anytime and I love a pub quiz!
PROUD MOMENTS - What are you most proud of?
Some of the amazing interviews I've done; Chris Martin, Robbie Williams, Adele, Kylie & Calvin Harris were all very proud moments as was my school girl crush on Jason Donovan (best profile pic ever!)
RELAX - How do you?
Boxset and a bottle of wine. I'm very into my TV programmes and have a list as long as my arm of what to watch next!
UNKNOWN - Tell us something about yourself that no one else knows?
I'm actually really a geek and am obsessed with podcasts!
VOCAL - Who is your favourite artist?
My music taste is extremely varied but my top 3 are Coldplay, Robbie Williams and Fun Lovin Criminals
X-RAY - Any broken bones?
None! But I do have a mighty big scar across my kneecap from an adventurous night out a few years ago!
ZOO - If you were an animal, which one would you be?
I'd have to be a dog – I used to have a dachshund and the love I had for her I'd love to have reciprocated back on me some day!